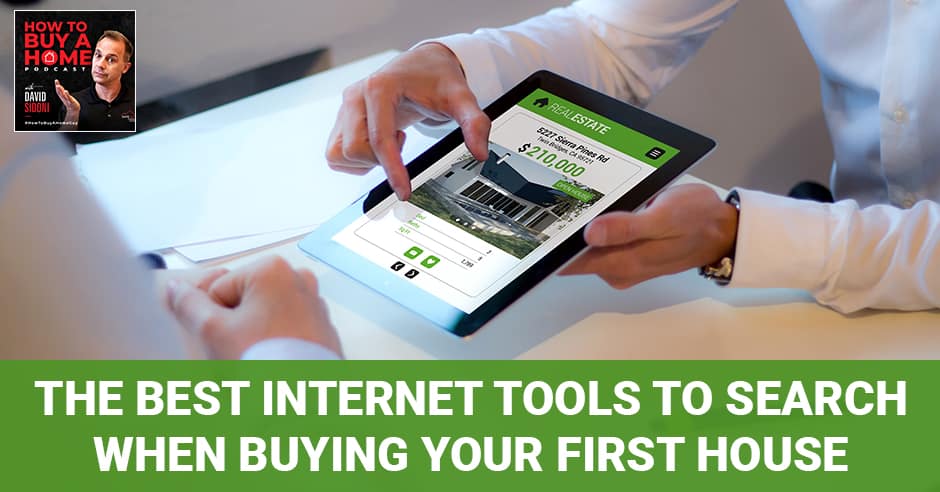 Every first-time home buyer starts on the internet. In this episode, David Sidoni, the How to Buy a Home Guy, gives the best sites used by his clients for over thirteen years of home shopping. These tips have been curated by actual first-time home buyers that have used them to find their homes. Hear what others all over North America have found are the most informative sites, as well as the most trustworthy and efficient. Get guides for neighborhood info, crime stats, school ratings, and even learn some cool tricks with mapping sites. David even has a tip on one of the best times to do your internet research, and you're going to think he's nuts for suggesting it, but just like all the information you get here, it came straight from a young couple looking for homes. Don't spend all of your time going down the rabbit hole of internet information. Get the pro tips here and start internet home shopping.
—
The Best Internet Tools To Search When Buying Your First House
Tips And Tricks On The Best Internet Sites For First-Time Home Buyers
I am a realtor in Southern California. I was with a big, old school brokerage working the way the dinosaurs do, trying to sell real estate the old way. It was February 2019 when I decided that I was going to dedicate myself to you out there, first time home buyers. I live in Southern California. I work for eXp Realty and I help people buy and sell homes. My big focus is helping you buy a home as soon as you can. What we're trying to do is help you figure out how to turn your largest monthly bill, your rent, in your largest automatic wealth builder. You can do that a lot sooner than you think by turning yourself from a renter into a homeowner at the fastest way you accumulate wealth. No matter where you are, this podcast is for you. It's dedicated being the only place that you can get educated before you actually think that you should. No one else is talking to you because a large part of the real estate industry suck. I'm here to change that. They don't think that you can and they want to wait until you're ready to buy. I'm here to tell you some tips about when you can start looking for homes, that secret time. Eventually, that's going to save you tens and maybe hundreds of thousands of dollars. You can do this.
When To Start
What's the answer to the burning question? When is that secret new time? Right after you have a baby. That's the best time to shop for home. Am I crazy? Absolutely. Is this idea crazy? Not at all. I'm serious. It's the greatest time to search for a home. The whole reason I'm doing this show and the reason I'm talking to you out there all over the country is because buying a home starts on the internet. That's where it starts. Eventually, you work with an agent, you work with a lender and you work with escrow and title. You have to get out of your car, get off your smartphone and look at the house for real and in person.
I had some clients that called me and I wasn't expecting to talk to them. We were on our way doing the research, figuring things out, looking at a couple of homes, doing a lot of research online and then they say, "David, we're ready to go look at this house." I was like, "Didn't you guys just have a baby a week and a half ago?" They said, "Yeah, great time for you to meet Wyatt." What happened was you're getting paid to stay home and if you're not getting paid to stay home, then you already had the time off and you're ready for it. You've either safe for it or you're stuck there. A lot of people are getting paid. There's maternity leave and there's paternity leave, thank you very much. That's a great time for you to shop because you can use the internet.
The Greatest Sites
This episode is going to be all about all of the great websites and internet tricks that my clients have used that I've learned about. I then did a little research on and discovered some new things, but this is the stuff that you can use on your downtime. What's the greatest downtime in the world when you're sitting there looking at that squishy little new guy? I'm a dad, I've got two kids. I remember it was the greatest time in the world. You're glowing, you're happy, you sit and stare at him or her but it's also a great time. It's fantastic but what else can you do? You're exhausted. You are trying to stay up. You're holding that baby. If you can hold the baby in one arm and use your laptop in another arm, it's a great time. What I'm going to do is I'm going to go through and tell you all the greatest sites out there that you can use to start your search. You're going to do it anyway. You might as well do it then. This whole idea is brought to you by my friends, Molly and Ryan, who brought their less than two-week-old baby to a condo that we got to go look at. It was super fun.
Let's start. If you're renting and you've got to get another rental place because you still got to save up. First of all, go back to all the rest of the episodes here on How to Buy a Home and find out how long that process should be for you and make sure that you understand that you can get in with a low down payment. That's something that's very important, all the other podcast will tell you all about that. You can start with the episode where we're talking about first-time buyers: one, two and three. It's great one. For the renters out there, Apartments.com is a great website. MyApartmentMap is a good one. I've got a Facebook homepage, How to Buy A Home. Anyone of you out there are welcome to join. Punch it in and tell me that you heard it on the podcast and I'll invite you into the group.
One of the members from the group there said that they use PadMapper as well as HotPads. These are great places that you can look for a rental property. All this stuff you can do on any downtime that you've got. It doesn't have to be weekends or evenings, although I highly encourage you to grab your favorite beverage, getting your most comfy PJs and sit with your laptop and start perusing neighborhoods. I'm going to tell you a little bit about more stuff you can do with that when we get into looking to buy the homes. These are all great places that you can get started. Remember, you've always got Craigslist as well. It's the Classified Ads. Most of you don't know what Classified Ads are. It was in this thing that we used to call a newspaper and it was right next to our rotary phone and our cassette tapes. Those places are good places to start when you're looking for apartments.
A lot of people say, "What if I want to talk to my realtor? What if I want to get a good lease?" There are stuff that's out there that's offered on Zillow, on Trulia but honestly, there's a cutoff line. If you're looking to rent a place out here in Southern California, the average rental, two-bedroom, two-bath in a decent neighborhood is anywhere from $2,000 to $2,400. If you're telling me I want to rent something for $1,900, I will tell people to go ahead and go to Craigslist, go to PadMapper, go to HotPads. Most people don't list their home with a real estate agent until they get into the big three-bedroom, two-bath or four or five bedrooms and they rent the place for around here. These numbers might be different where you are but whatever your big houses rent for around here, up to $3,000 or $4,000 and above. Those are the ones that are going to use realtors but I usually tell people, "I'd love to help you and I'd love to get paid, but you go ahead and find that stuff on your own." Then what I do is I help them discover the neighborhood.
Discovering The Neighborhood
Let's talk about discovering the neighborhood. I'm going to rapid fire a whole bunch of things for you. If you're looking for a neighborhood to buy, the first thing that I want to tell you is if you're getting serious and you've already gotten your realtor, the best thing you can do is use the realtor's MLS. That's where you're going to get all of the inside information. I know there are tons of websites out there that when you're shopping you could use, but the realtor's MLS that they can send directly to you and to your email, that's going to get you the most detailed information. The reason is the MLS, those sites are built to inform. It's professional to professional. Unfortunately, that's why they're clunkier and not very user-friendly. That and the fact that the real estate industry is dumb and they didn't figure out that they should get into the internet first.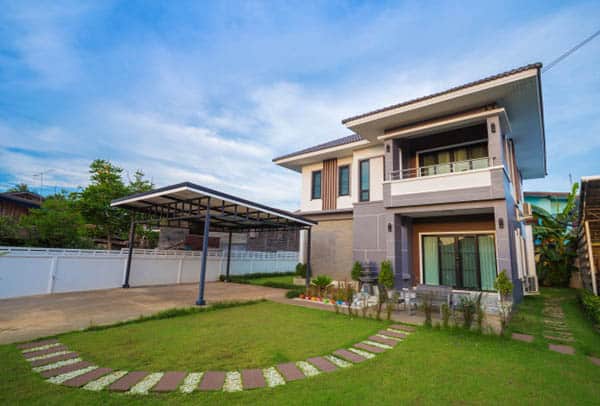 Zillow and Redfin have great user-friendly sites but remember they're there to sell something. MLS sites are there to inform you. They're going to have details and a lot of times you're going to need your real estate professional to help translate what's happening on that side. It's not as user-friendly and a lot more difficult to navigate. The big sites, they're awesome. You can get lots of great information. I highly encourage all of my first-time buyers and all of you people out there to go ahead and use those sites to get information about the neighborhood. If you want to dig deep, then you've got to talk to your realtor and find out all the specifics that are there inside the MLS site. Think of the MLS site as an industry insider, like an intranet.
Imagine a bunch of engineers or a bunch of tech guys that built a little website to explain different things to each other. It's going to be nerdy and clunky, but they all understand it. The public sites, the Zillows, the Redfins, the Realtor.com, the Homes.com, they're super easy to navigate but their entire purpose is to keep you there as long as they can because their goal isn't to inform. Their goal is to sell and a lot of times it's to sell to other realtor's advertising space so that their realtor's face sits right there. They build the site to be very user-friendly but remember, they're there to sell something whether it's you or whether it's to a realtor, that's their job. I do absolutely recommend them as a great place to get started and get some information.
There are some new websites that are popping up as well, Open Listings. A lot of these sites are doing something called iBuyers. I'm going to do a whole another episode on that. It's people looking to purchase homes through the internet without seeing them and in that podcast, I will go into detail about how that sounds like a great idea. It's something that you use your smartphone to look up everything and you might think, "This is the future." I'll let you know that the iBuyers out there, the big tech guys are screwing the real estate industry because they deserve it. What they're doing is they're getting these iBuyers to get maybe 10% of the selling people out there. They'll say, "I'll give it a shot."
They give the information to the big sites and then the big sites turn around and sell that lead that potential seller of a house to the real estate agents. Then the real estate agents look for these iBuyers and all the iBuyers are coming and they're all lowball offers. 80% to 90% of them were lowball offers, they're junk. They're mostly cash but the realtor got himself a chance to buy that potential person selling their home. Isn't it a wonderful industry? You're going to see those iBuyer sites out there and they're not necessarily the best way for you to get a house. They're probably massively overpriced. Remember, when you're looking at homes, when you're looking at values and you're trying to figure out on all those sites whether it's the MLS from your realtor or whether it's Zillow and Redfin, only look at solds. If values are what you're trying to figure out while you've got this downtime.
[bctt tweet="Turning yourself from a renter into a homeowner is the fastest way to accumulate wealth." username=""]
When you're doing your own research on your computer which I highly recommend, solds only. Do not look at actives or pendings. A home that's listed at $300,000 and suddenly it says pending or under contract or in escrow, that home might be selling for $265,000. If you decide that neighborhood is a $300,000 neighborhood based on that home, you're not getting the correct information until it sells. Only look at sold prices if you're trying to figure out pricing. Here's my big tip, Google Maps. If you want to find out about a neighborhood, use Google Maps. Become a Google Maps pro. Use the satellite, look inside people's backyards. Find out if they've got junkyards back there. I may have said it on another podcast but I'm going to do this for a long time. I'm going to repeat myself a lot. Then become a pro and use Street View.
If you don't know how to use Google Street view, use it. It's a lot easier to use it on your desktop. I know a lot of you are doing a lot of research on your smartphones but I highly recommend that at work, you completely ignore your obligations for the salary they're paying you and use that big desktop computer to use Google Street View or do it at home on your own time. If you're using Street View, you can look not only at the house that you're looking at but the houses next to it. You can look at the curbs. You can look at the cars that are in the neighborhood. You can look at their lawns, their landscaping and most importantly, you could look at the closest mini-malls or malls or stores or restaurants. Find out are these the places that you like. We've got some areas here in Southern California that are a little spotty and I tell people all the time, go down the street.
If you keep running into easy check, payday advance places and bail bonds, it may not be the best part of town. When you're researching the areas, you go back to the old faithful. You can use your Yelp. They've got the circle device that you can use on Yelp to see what's around in a certain area. Check out the stores, check out the restaurants and read the reviews. It's things that you can learn. Then here's a great site, City-Data. It is a great site and they've got City-Data forums and it's a perfect place for you to learn what people are talking about and what people are saying. You could find someone locally and speak to them directly. As always, with all of this stuff that you're doing in your research, remember trust but verify. Don't take anyone's word as gospel.
Moving forward, another great site that I've been using for a long time is Walk Score. Walk Score is fantastic. It's a great way for you to get to know a neighborhood and find out what is going on the area where you can walk to, whether it's restaurants, bars or parks. Whatever it is that you're into, use that Walk Score. It's going to give it a scale of 1 to 100 and let you know how walkable is the home, the track, the condo, the townhome or whatever you're looking at. I've been using them for a long time, but they've expanded. They've got drive score and they've even got bike score now. I'm not sure. Trust but verify. I believe there's bike score.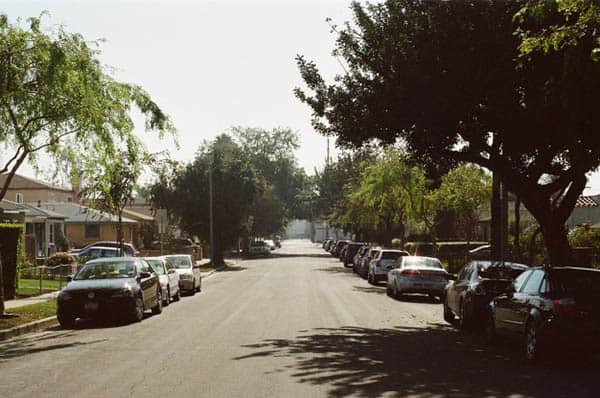 One of the other things I always tell people who start, just Google in the local sites. Look at the city sites. Look at the track sites. I'm going to talk to you a little bit about driving around. When you're doing that, make sure that you either take a mental picture or pull over and take a picture with your phone and the name of the track that you see when you're on the way driving into it. Take a picture of that and look it up. They almost always have their own website or there's a community Facebook page. I know this sucks because you probably don't Facebook or you never got on Facebook if you're a young in out there, but Facebook is a great tool for all us old people who have houses. Make a fake account. I don't care. Get on there and start using it and do some research. A lot of times this is going to be controversial. A lot of people like Nextdoor. Around my neighborhood all Nextdoor does is it has a place for people to bitch or talk about how many coyotes they saw in the neighborhood. Every Nextdoor has its own story but you can get some good information from some good people there. All of the Facebook pages are fantastic.
Angie's List is a great thing, as well as Thumbtack. You're thinking, "What are you thinking, Dave? Those are places to find contractors." If you go through and you read the reviews, you're going to want a place that has good vendors, good contractors, maybe even a good photographer, good children's balloon-animal maker. The more things that you find on Angie's list with strong reviews, the better the social and the neighborhood community that you're looking at. Another great site is StreetAdvisor. That site is dedicated solely to reviews of the neighborhoods, sometimes even down to the street. As a realtor, I could tell you there are a lot of times that I'll say this is a great neighborhood. If you're over on Morningside as opposed to Pepper Wood, I know Pepper Wood is ten times better than Morningside. The entire neighborhood usually is the only thing that gets the review. StreetAdvisor will go all the way down. You can even ask a whole bunch of questions doing this research online that your realtor is not allowed to talk to you about.
If you want to ask where do you think the best parks are in a certain part of town or the best restaurants, we can give you a recommendation but that's my opinion. I don't know if you like the same type of food that I like or the same type of people. I'm 49 you might be 25. I'm pretty sure we don't hang out at the same clubs on Thursday nights, but I can tell you a cool restaurant in Aliso Viejo where you can find massive amounts of divorcees getting silly drunk on Thursday nights. Some of the things we can't tell you, you can find out on a place like StreetAdvisor. The Fair Housing Act of 1968 prohibits that realtors to discriminate against anyone. We can't talk about anything that has to do with race, color, natural origin, religion, sex, sexual orientation, family status, disability and all that stuff.
We're not allowed to talk about all of that and that is for a very good reason. We do not want to do some of these terrible old practices we had called red lining and keeping people out of certain areas and that's cool. If that's what you want to know about, for instance there were people that were talking to people about the financial aspects of a certain area. Your realtor shouldn't be talking to you about that. You've got to go on place like StreetAdvisor and find that out on your own. Here's a big one that everyone always wants to know about schools. Before I tell you the sites for schools, here's a little tip. Some of you are thinking, "It's not important to me right now." Some of you are maybe engaged and you're thinking, "We're going to have kids." Keep in mind, most people move every five or six years, sometimes seven years depending on where we are in the market.
[bctt tweet="Don't take anyone's word as gospel." username=""]
If you're just engaged and you're going to spend a year hanging out and then think about having a baby, that means you're going to be six, seven years before schools even come into the picture. You might be thinking about moving. A lot of you out there are like, "Dave, slow down. I'm not even close." That's cool. If you're not even dating, then you don't need to worry about schools. You might need to worry about some other things, but you don't need to worry about schools. It's going to maybe take you a long while to get a date or two or three, then you've got to go through the whole courting and do all that. It could be ten years before you even need to think about schools and school districts. Keep that in mind, especially if you're in a pricey part of the country, the schools that you're going to be thinking about. Go back to some of the other episodes where we talked about that first place that you buy, which hopefully you buy earlier because of all the great information you get here on the How to Buy a Home podcast.
You're going to be buying that home earlier and it means you're going to be there for quite some time but you're going to be using this as a stepping stone. You're going to be starting maybe in a condo or a townhouse or a small single-family home. It's not going to be your forever home because you live in a pricey area and it's too tough to get in when you're just starting out. If you are at that other phase, like I said, you could be ten years away but if you are closer to two or three years away from schools, great schools are the big conglomerate site. They're going to talk to you about schools in your area. They're going to give you things about certain schools in a certain vicinity of where you live. If you're looking for the exact school, most of the time you have to Google district and get their border maps. Just so you know, those border maps do change quite a bit. Get your initial research but then be ready to check it over and over again as you get closer.
GreatSchools will tell you about the fine schools, good schools and bad schools. There's another great site, NeighborhoodScout School District Ratings page. You've also got the National Center for Education Statistics. You're going to find that a lot of these government pages have a lot of information, but a lot of my clients go straight to Zillow because they'd give you a nice easy one to ten score. I can't verify all of that, but a lot of people seem to put their faith in that one to ten. If anything, if you see a five on Zillow and a nine on Zillow, odds are that they're probably close to understanding that the five is not the best neighborhood and the nine has better schools. The best thing that you can find out about neighborhoods in general, once you get past the schools, are the neighbors. Because of the Fair Housing Act, we're not allowed to talk to you about it, but you can go to Home Fair city profiles. That's going to show you the demographics and a lot of that stuff that we're not allowed to talk to you about.
A lot of this stuff is gathered directly from the census and tax returns. You can find out about where they are financially. You can continue to use the NeighborhoodScout School District Rating page I told you about. NeighborhoodScout also does some of that in-depth super scary spy stuff and it will give you a lot of the information that your real estate agent can't or shouldn't be giving you. One of the last areas I want to talk to you about is crime statistics. Unfortunately, we live in a rough world. CrimeReports is a great stop. Family Watchdog is also a good stop and don't forget Megan's Law. That will tell you about all the sex offenders, which is a good thing that you know about.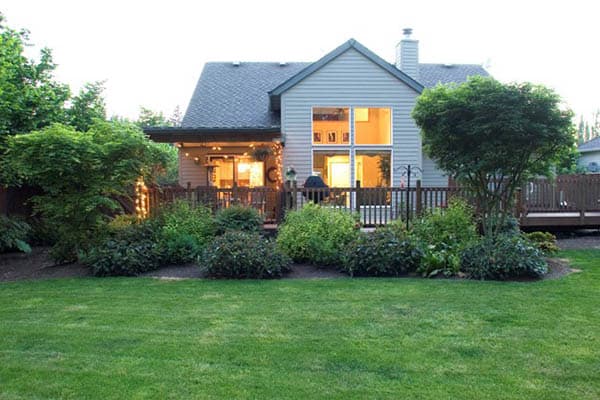 SpotCrime is also a good one and MyLocalCrime is a good place to find your crime stats. If you want to deep dive, go straight to the FBI. They've got uniform crime reports on the FBI sites. Not the ones that you hack into to try to be a great action movie but the real ones that are out there for the public. Once you're beyond all the regular online databases that are out there, I have a lot of people who have gone straight to the police department. If you're home on maternity leave, you can go to the police department websites. Once you're out there driving around, then going into the actual police departments and just talking to them. You'd be surprised at how much information you can get.
Google The Cities
I'm going to have a little tangent here. Speaking of driving around, remember when I talked about maternity and the other reason why it's a great time? That time happens a lot in the car. A lot of babies fall asleep in the car. If you're freaking out at 2:00 in the morning, grab your baby, thrown him in the car, the vibrations will chill them out. They might go to sleep and then you get to see what a neighborhood looks like at 2:00 in the morning, which trust me sometimes you want to know that. Once that baby grows up a little bit, you will get more than two hours sleep and you'd like to make sure that the neighborhood isn't outside running around and making noise. When you finally get some sleep, imagine that. I always recommend Googling the sites of the cities themselves.
Google the cities, read newspaper reviews, look at the review sites about the area. I know people that have even delved deep into Craigslist to see what's going on in the neighborhood, what's for sale and what are the garage sales like? There are lots of different ways that you can work your way around it. When you have some time or if you want to throw your baby in back of the car to get him to sleep and you can get out of your house and get away from your computer, legwork is the best way. Get out there and drive to places, walk them. Try this on your way to work or on your way out on the weekend. Get coffee in the neighborhood you're thinking about moving in. Go buy your groceries there. You don't have to go to your place. Go see what their grocery store is like.
If you're one of those people who stopped at 7-Eleven every morning on your way to work and eat one of those disgusting cheesy hot dogs on the roller things, go get it in 7-Eleven in the neighborhood you're thinking about moving to. That way you can be judged for buying that crap by a cashier and find out if it makes you feel horrible about yourself or if it's your favorite cashier at home that just smiles and hands your heart attack on a bun to you every single day. Get out there, see what's going on and shop. Go look at everything out there and if you're out driving in the daytime, I recommend both day and night, look at the neighborhood, look at the cars, look at the homes, look at the curbs, look at the landscaping.
[bctt tweet="Don't let the opinion of a blogger be your guide." username=""]
All that stuff you looked at Google Street, go look at it live. If you are looking at cars, a lot of times those older cars can mean that there are potentially a lot of renters there. I know a lot of you are renting. Don't get your panties in a bunch. I'm not bagging on renters but if you're looking at a suburban neighborhood, a lot of those homes might be owned by landlords. Those might not all be homeowners. Multiple cars, old cars, things like that can be a bad thing. I will continue to offend the renters out there. If you are looking at a condo or a townhouse and it's next to multiple apartment complexes, keep going until you find the condos that are next to other condos or the ones that are next to single-family homes next to suburban full cul-de-sac or regular street neighborhoods.
If you've got a condo complex that's within a bunch of apartments, not everyone around there has the same pride of ownership. Lastly, I would say that one thing you can do is start playing around with hashtags. Hashtag the city, hashtag the track, hashtag the name of the neighborhood within the city. Use Facebook or Instagram. Use Snap Map on Snapchat. You can get some good information there. I think Instagram and Facebook both have a places category. Start Googling newspaper articles. You can very easily look at newspaper articles within the town as well as Googling the community boards. As I said, it's a caveat that I'm going to throw out there. People on the internet love to bitch. Don't believe everything you read. Trust but verify. I've got one more big tip that I want to give you for how to search for a home when you're on the internet when you've got some downtime.
First-Time Buyer Seminar
If you're reading this, I have a chance for you to win your June 2019 rent. My gift to all of you, I'm hosting a first-time buyer seminar in Southern California. All you've got to do is write a review, take a screenshot of it and email it to me and you will be entered. I'm going to give two away. One to the people at the actual event in Southern California and one to my podcast audience. Anyone out there who writes a review, take a screenshot and email it to [email protected] or you can go on my website at DavidSidoni.com. Email that over and you've got a chance to win your June rent. That's on me. It's one of the great things that I'm excited about being able to offer to you because I want you to spread the word. This is my tenth podcast but I'm already seeing the numbers go up. I know that based on the amount of audience that we've got out there, a lot of you had not taken the time to write a review. I am full out bribing you to do it and it has a good reason. The reason is I want more people out there to hear this podcast because I believe in this mission. I believe in helping people no matter where you are in the country. We've got all kinds of other episodes that has great information.
I encourage you to read through the stuff over and over again. If you want some other information go to the Facebook page, How to Buy A Home, ask to be invited and I will let you in. You can also see more stuff at @DavidSidoni on Instagram. I put a post every day. You can go through there and see all kinds of tips, especially if you're further along in the process. We're starting with the way before but there's a whole bunch of stuff that helps you right down to the wire, getting into escrow and all that type of stuff. Anything you need just go to DavidSidoni.com. That's where you're going to see all the blogs. You're going to see all these links that we talked about. We're excited, I've told you in a couple of other podcasts how many people we've helped and people all over the country, people from Hawaii to New York.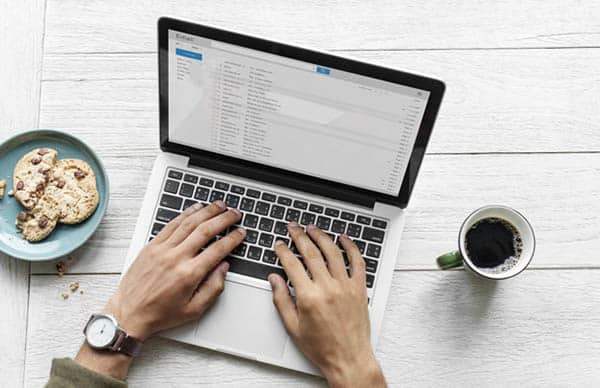 I had someone called me that's going through escrow and ran into a problem. She's got a realtor and she's got a lender, but she needs a little help. We Facebook messaged for a little bit and I hopefully helped her get over the loop. That's not anything that I'm going to get paid for, but I get to sleep better. I told you that I was going to give you one more big tip and this is a big one for you. Research your research. Please, double check everything. Verify everything that you look up on the internet. Don't let the opinion of a blogger be your guide. These days everyone wants to be an expert on everything and they sure want to do it all over the internet. Everyone's got opinions on everything.
Bonus Tip
While you're researching, be careful of the sites that have too many ads or seem like they might be tied to somebody getting paid for regurgitating or disseminating that information. One more before we go, a bonus tip, if you are doing this maternity thing, first of all, everyone's going to think you're nuts. Second of all, after a day or two you realize how much time you're sitting around that you've got time and you're getting paid. You might as well do some research instead of binging on Netflix. It's a beautiful time to hang out with your new little infant and your family's going to be around. For some of you, this might drive you crazy. Throw the infant in the car and go drive in the neighborhood.
Also with family around, you've got to trust but verify with them. A lot of family members are great and you're excited to have them there, but they have some old school opinions. Don't piss them off though because eventually, you might want to ask them for a gift to help you with the down payment or closing costs. If you're sitting there looking at homes, it's a great time to talk to grandma and grandpa or your uncle or your older brother or sister or your younger brother and sister who was far more successful than you that have some money. Maybe it's a great time to say, "I'm thinking about doing this." You'd be surprised at how many people want you to be a responsible person and go ahead and might help you out with that down payment to get you over the hump.
That's it. Thank you so much. I seriously am overwhelmed. This podcast is for you because I do care about you and I don't want you to make the same mistake that I made in my twenties. Now, I realized how much money I lost. I cry about it every other day and the mistake that all other first-time buyers have made. Get started early. The sooner you know this, the sooner you can get on it and the sooner you stop paying rent. If one person out there gets a home that they will eventually going to get anyway. That's why I do this. If you're reading this, it's on your goal sheet. You're eventually going to do this and if one person out there does it earlier than they could have, even one year earlier, that person's rent times twelve. Do the math. That's a lot of money. Not to mention that's just the rent. We're not even talking about the tax benefits and the built-in equity that they will be getting. It's worth it.
Thank you so much. If you've gotten any value at all and you want to win your rent for free because it's June and it is still May 2019, write a review. This is an exciting time for people out there because interest rates are still so low. I am excited to share this. I care about you guys. Share this with the people that you care about. If you've gotten any value, please pass it on to other people. It will help the show grow and, in that way, we get to help more people. Spread the word and remember, you could do this.
Important Links: