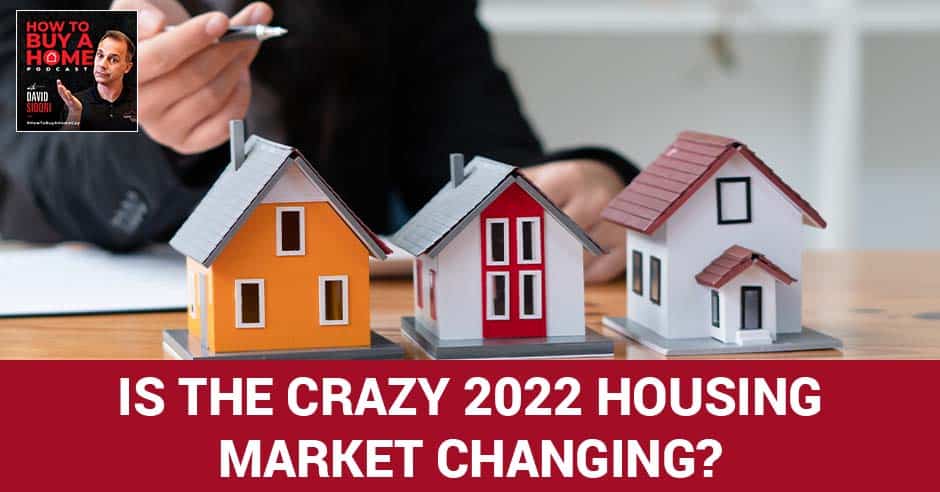 The data is in for the first two months of 2022, and things are spiking at record pace – home prices, mortgage rates, and heart rates! Slowly we are seeing things reacting to this in March and April, so things could finally be changing in favor of the first time home buyers. It is really a CRAZY market out there. Listen up for the details so that you will have a clear understanding of what is happening right now and have a deep view on what the data says! Leverage on this information and have your first HOME!
—
Is The CRAZY 2022 Housing Market Changing?
Signs Of A Changing Market For First Time Home Buyers
In 2021, more than six million homes sold in the United States. That was a fifteen-year record high. The public got wind of that and suddenly, in the first four months of 2022, we had a new gold rush. It has been a new dot-com boom, a new Bitcoin surge, a new NFT collectible grab, or it is like a limited-edition sneaker drop.
It seems like it is impossible to attain that thing that you are trying to get at a decent price because the competition is bananas and the prices keep getting driven up. That is what's happening with first-time home buyers. They are all running around acting like it is Black Friday shopping at Walmart, breaking down the doors at 5:00 in the morning, but is it finally starting to change in favor of the buyers? Let's find out.
—
What is up, How to Buy a Homies? It is good to have you here. I am a first-time buyer expert. I will flex on that. I am cool. I am one of the few, if not one of the only, experienced agents that have taken the time to get out there and give you guys all the information that you need to help you succeed. I have been through several market ups and downs, and because of that, that is why I started saying this episode was very important.
One of the ones I went through was the biggest crash and rebound in real estate history. That was 2007 and 2008 going all the way into '09, '10, '11 grossness. It was bad news back then, but I am here bringing my years of experience to all you folks out there mixed with my intense burning nerdy desire to study the market history and then regurgitate it all to you, researching the trends, following the data, and trying to make sense of the insanity that is happening out there.
What I am finding out is there are three kinds of listeners out there for you. You are in three different categories. You are either new to the game, you have been planning for a little while and getting ready, or you have got all your plans in place, you are ready to pull the trigger and you can't wait to make this happen, but you are freaking out because you are hearing crazy stories, and now, you are confused.
I wish I could unconfuse you all with one simple graph, chart, or statistic, but a lot more goes into the housing market ups and downs in the supply and demand than just one little piece of data, so without the hype, the fearmongering, or the drama, here comes a whole bunch of real estate data to help you guys decide what you need to do moving forward.
I am a super real estate nerd and I have always been very excited about this real estate stuff. Let's take a look at what is happening. So far, we have complete data for the first two months of 2022, and this is why I did this episode. I have got that data and I also have some boots on the ground intel from readers and unicorns, and that is going to be for the next two months.
For those of you who are calendar deficient, that would be March and April 2022. I have got the January and February 2022 data. We are going to talk about March, April, and June 2022. Let's see if we figure out where all this is going. 2022 started with a huge rush on homes. The stories were everywhere, demanded an all-time high, a large majority of the homes were getting the bidding wars, and they were going well over list price.
So far in 2022, we've just been going up and we just kept going up.
I have got tons of stories. The readers have tons of stories. Your friends and family probably have tons of stories. How about some facts and data from the numbers peeps? The S&P Case-Shiller index came out with the data on the first two months of 2022, and I got that. Who the heck is an S&P Case-Shiller index? There are nerds who gathered all this data and they make reports for people like me who live such fascinating lives.
George Ratiu, the Manager of the Economic Research for Realtor.com looked at the data and said, "Today's S&P Case-Shiller index highlights a housing market experiencing a renewed sense of urgency in February as buyers work through a small number of homes for sale in an effort to get ahead of the surging mortgage rates. The imbalance between strong demand and insufficient supply pushed prices 19.8% higher compared with one year ago."
One of the other stats that came out is a big stat that they used to summarize the overall housing market, and that is the new construction. They look at both what they call housing starts, the ones that are getting ready to get built, and the sales. Resale homes are usually a majority of the market, not the new construction, but the economists love to use the new construction stats because it involves larger economic factors because you have got the companies that build the homes.
A lot of those companies are publicly traded. The stockholders are going to be able to take a look at those numbers, so they have to put them in big fancy spreadsheets. It is also taking into account labor metrics and the macro data bundled all together, and then they stick it and show it to everybody. The first thing that they talk about is the median price. The median price is the price right in the middle. It is not the average of a home sold.
The median is good because the prices are smack in the middle. It takes everyone and says, "This is the middle." It is not an average because they do not want to use an average because when you add them all up, you divide by the total number of homes. If you do that, they have to take into account the uber redonkulous mansions at the top of the list. If you put all those numbers in, it skews the data.
If Elon Musk built a $300 million home, the averages would change like crazy. The median sales price of a new construction home sold during March 2022 was $436,700. That is up from February 2022's revised estimate. It means that in February, they had an estimate that they thought it was going to be $421,600.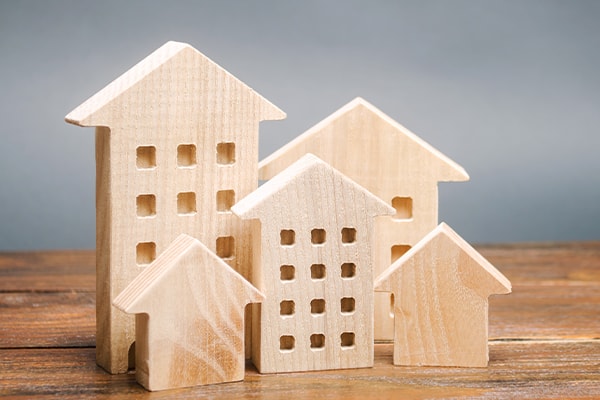 They revised it because when they saw how crazy it was getting, they bumped it up, but even the revision ended up being low. Instead of it being the $421,600 when they revised it up, it still landed at $436,700. Even if they could not keep up, the experts had no idea how much things were going to shoot up in a month.
Meanwhile, if you are an old-school traditionalist and you really want the average sales price, the average sales price was $523,900. That was up from February 2022's estimate, which was revised and it still surpassed it. The revised, even higher estimate was $508,100. They were surpassing the expert's original guess and then their revised guess, which is $508,000, and it went up to $523,000 in a few short weeks in 2022. That is a fast-moving market.
The numbers are bat guano bonkers. In January and February 2022, two short months, we saw rapid increases. The Dallas market jumped 2.9% in appreciation in January and February 2022. Remember, the average full year's appreciation, the price is going up, is only about 3.5%. That is almost an entire year's worth of appreciation.
It is just two months and that is immediately following 2021, which that year had a 19.5% rise in prices in the twelve months before these bonkers' two months. For those of you out there who are mathematically challenged, the average year sees prices go up 3.5%. In 2021, prices went up to 19.5%. That is an increase of 557% over the usual average.
At the beginning of 2022, we have still been going up from 2021's 19.5%. Why are we looking at the stats year by year and cutting them up like that? What does the calendar based on lunar orbits have to do with appreciation? I do not think the economy is based on the New Year's Eve parties. It is nuts when you put it all together and think about what is going on.
In the first two months of 2022, Dallas went up and priced by 2.9%. Denver went up to 3.1%. Los Angeles went up to 3.2%. Portland went up 2.5%. San Francisco went up 3.7%. Seattle went up 4.4%, and San Diego went up 4.4%, but that is just the last two months. If we take into account 2021 and forget that lunar calendar, add 19.5% to that and create yourself a fourteen-month calendar, this means major Metro areas have gone up 22% to 25% in fourteen months.
In this market right now, it could be easy for sellers to sell.
We are also not talking about what happened eight years before 2021 when the housing market went straight up without any drops. This is a ten-year climb. Eventually, it has to subside. Many thought that we were going to keep going up through all of 2022 and then go up at a slower pace for the next couple of years, but now that the data is in for January and February 2022, plus we are going to combine some funky economic changes, some crazy things have happened. I am here to report something pretty darn interesting.
While home prices are going up, here is an interesting juxtaposition stat. The National Association of REALTORS is reporting a decline in the existing home sales in March 2022. The report went on to say this is largely a result of rising mortgage rates and inflation. This could be the beginning of a return to some sense of normalcy. If you are asking, "Are we getting back to normal?" Let's talk to some smarty pants.
Danielle Hall, Chief Economist at Realtor.com said, "The combo of high inflation and the Fed's efforts to attain it pushed mortgage rates higher and rained in housing demand. Even though the Fed only adjusted the target for short-term rates by 25 basis points in March 2022, shifting expectations for more hikes in the near future caused mortgage rates to surge nearly 1%. It was about 91 basis points over that one month, and that was because the investors realized that Russia's invasion of Ukraine would not derail the Fed's plans to raise short-term rates."
"Of note, in February 2022, home sales, that tally was revised higher and now shows growth from 2021, but in the March 2022 figures, the number of homes sold was down 12.6%. Looking ahead with mortgage rates and rents both climbing, 2022's movers are staring down higher costs, whether they choose to rent or buy."
"The median sales price of new homes continues to climb up by 21.4% to $436,700. The builders are trying to ramp up the entry-level supply, those are homes priced under $300,000, but they are still lagging way behind 2021's pace. It means that the homes are likely a viable choice for fewer first-time home buyers. Only 1 in 7 new homes sold in that entry-level price range in March 2022 compared with 3 in 10 that sold in that range in 2021."
Jerry Konter, the Chairman of the National Association of Home Builders said, "Growing affordability challenges are slowing new home sales and taking a toll on the housing market. Mortgage rates jumped nearly a full percentage point between the end of February and March, and builders continue to face escalating construction and development costs, which are putting upward pressure on new home prices." I get it. Lots of buyers, the jumps in prices, and the mortgage rates translate into what only could be called Sticker Shock.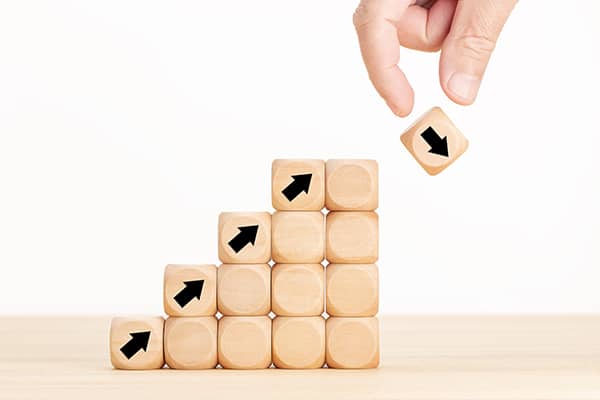 For median home prices financed with a 30-year loan, the monthly payment is $550 higher than it was in 2021. That is a 46% jump, which dwarfs the 19.5% increase in housing prices. You also have to include the fact that we have an 8.5% rise in inflation. The other thing that is going on with the market could be easy for sellers to sell. That is true, but a lot of them hear about the difficulty of buying, and when they see this new math, they decide, "I am just going to stay put." When that happens, the vicious cycle continues and we do not get the desperately needed inventory.
While prices shot up in January and February 2022, the real estate market has experienced such a rush of changes over these months, the inflation going up to 8.5%, and mortgage rates going up almost 1 point in a few weeks that we are now starting to see things affect how many homes are being sold. It is not going to crash, but we see some cracks in the skyrocketing prices. All of this is going on at once. At the same time, we have a strong labor market, driving wages and inflation higher. We have got tight inventory and supply chain disruptions. We also have a war in Ukraine and interest rates are at an eleven-year high.
Some experts are skeptical about how much longer the growth that they had originally forecast could continue because we are in an inflammatory environment. We have the rising mortgage rates, the inflation, and there are other macro-economic impacts. They are saying that as we move through the housing market, we are starting to see signs of cooling demand.
Many buyers are deciding to take a step back and reevaluate their budgets and timelines. The slowing down and the moderation in transactions could mean that the markets seem to be stepping back from the overheated environment that we had in 2021. 2021 was nuts. With that being said, keep this in mind, it is the beginning of a return to normalcy. What this means on the insanity scale of 1 to 10, 10 being the craziest most insane thing ever, we are at a 10. It is slowing down, but we are still at 9.95. It is going to be a battle for the rest of the summer of 2022.
If you did not get into Walmart at 5:00 AM on Black Friday and risk yourself getting trampled to death, then you do not get the big screen TV for $200. It is the risk-reward. You avoided death by the stampede, but you also missed the limited supply of those gigantic savings. You might be able to get it in the store and it is probably easier for you to get what you are looking for, but you are going to end up paying a higher price for it.
Zillow has been keeping up with this and they say that there are fast changes happening. They downgraded their three-month prediction. They do these three-month predictions so they did March, April, and May 2022. They are reducing the previous estimate of a 5.9% appreciation because March, April, and May are some of the hottest months and the prices go up. They thought in those three months, we were going to get 5.9% appreciation. They downgraded it to 5.5%. It does not seem like a lot, but the fact that they stepped in and said, "That is too much."
Many buyers are deciding to take a step back and reevaluate their budgets and timelines.
In March 2022, they also changed their annual forecast. They did a forecast from March 2021 to March 2022 of the expected home value growth. They expected it to be 16.5%, but they downgraded it to 14.9%. It is a downgrade, but do not get too excited. It is still saying it is going to be going up to 14.9%. If that rings true, then the buyers will still come out of the woodwork.
The Zillow report said, "Driving the downwardly revised forecast are affordability headwinds that have strengthened faster than expected largely due to sharp increases in mortgage rates, further risks to the outlook as well, inventory levels remain near record lows, but they have the potential to recover faster than anticipated, which could lower future price and sales volume projections." Despite the downward adjustments in its forecast, Zillow noted that such figures would still represent an incredibly competitive market for buyers.
We are talking about home value growth at 14.9%, and if that happened, that would make it the highest ever recorded year-over-year gains prior to June 2021. Their downgraded forecast of all the homes we are going to sell in an entire year originally was at 6.1% or 6.2%. They downgraded it to 6.09 million existing home sales for 2023. If that comes true, that is going to be the second-highest total since 2006.
This is a side note for all my audience out there. I really do not like listening to people because they put two different things at it. I do not like speaking out of both sides of my mouth, but I do need to add this thought. If you have been waiting to find out what I think is going on with the market, I do not know. No one has ever seen anything like this, but I am officially saying that the guarantees are not quite as guaranteed anymore.
If you hear the data that I am giving you and you tell yourself that you are going to be guaranteed 10% to 15% appreciation over the next couple of years, which Zillow and a lot of the economists that I have quoted are telling you it is going to happen, I cannot back that thought wholeheartedly anymore. It could very well happen. This could keep going up to 2025, but there are so many brand new factors coming into play in these last few months in 2022.
The difference between my thoughts that I am sharing with you and the trolls, the yellers, the doomsday people you see on social media and in the headlines on the news is they are using just the last two months or the last six months, or sometimes, maybe even twelve months in stats. The difference is that my opinion is coming to you in 2022 because I realize 2021 was nuts, so I wanted to see where 2022 was going.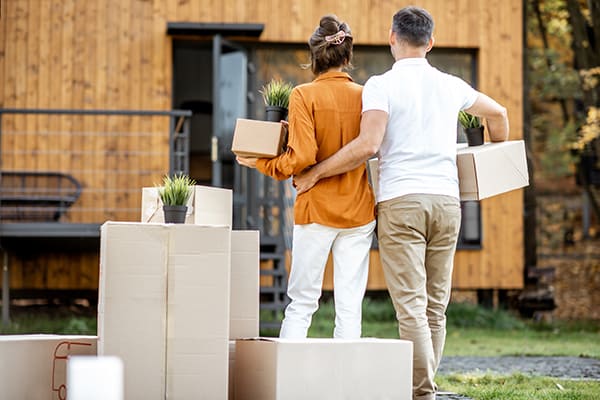 This year went crazy fast, but the key is I also studied the long-term history. These two years of fast follow a year in 2021 that was way more at 19.5% than anybody thought, but that comes on top of nine years of growth before that in both housing and the stock market. Nine years is an unprecedented long streak for both, and then you top that off with historical highs for both of them, the stock market and housing market in the 10th year of this run-up, and then we pile two months of craziness that we have the data for now in 2022, and we get a practically straight up graph this year for home prices, mortgage rates, and inflation.
If you are seeing people like Zillow do downgrades, I think that there is a very good chance that we could see more downgrades as we go forward. I do not think it will crash. It will crack, and it will slow down from bonkers and bananas to crazy. That is much more likely. It still can't be a crash because the demand is so high, but most importantly, the inventory is so low. You could drop a million new homes and you would still have buyers for them. That is not a crash. It might be a plateau or a slowdown.
This is me telling you with the oddness of events that there is a potential for changes in the earlier forecast and predictions that you have heard. As your first-time buyer advocate, my advice is do not expect the four-year forecasts from 2022 to 2025 that I gave in episode 68. It might happen. If it does, that is awesome, but do not expect it. You have to build a plan not to have that as an expectation but as a bonus, it happens.
Remember, that was a forecast from the leading economists before the crazy two months of 2022 happened. This could and should affect your buying decision. Pile on the gains from 2021 and add what happened so far this 2022, and then tackle the nine years of gains before that, your plans should be altering. If you are thinking about buying a home and you want to move in two years and move up, you should be altering a plan with some compromise and ready to accept the timing.
I am telling you at this point that in that two-year move-up, you never know what is going to happen because things happen so quickly. You might want to be looking at a new 2022 plan with some compromises and be ready to accept the timing that the universe has thrown you into. This is where you are.
Do not count on 25% gains over the next couple of years so that you can move up. It still could happen, but it is not smart to think that it is guaranteed. For most of you out there, it is still better than renting. I do not know your individual situation, but you know what to do. If you understand the math, it is probably still better than you.
No one's ever seen anything like this in the market.
Here we are. It is probably still better than renting, even if you are not going to catch all the appreciation that we have had over the last couple of years. Why should you end up doing this and feel like, "Why do I have to compromise?" If you play the hand you are dealt, life is not fair. Rents are going to keep going up and that is not fair. The math is going to keep working against you and that is not fair, but that is what it is.
The home you looked at on Zillow 2021, I guarantee you that it is more expensive now. That is a fact. That is not an opinion, and it is no fun to hear these facts when I put them together like, "This was when the universe got you here. Everything is getting more expensive." That is what happened. Do you want to fill up your car with gas this week? It is probably 30% to 40% more than it was a couple of months ago. That is a fact. How do you handle this? Think outside the box.
I am going to give you some out-of-the-box tips. Maybe you want a dope crib in the city for a couple of years but you know that you are going to want a house in the suburbs someday. I have got a plan for you. How about you go buy one of those sweet beanbags that folds into a queen-size bed? I got them and they are awesome. They are called CordaRoys. I saw them on Shark Tank.
You then go store it at your friend's apartment in the city, decide that instead of buying that dope condo, you go out and you buy that place in the suburbs, and then you can crash on that beanbag bed whenever you go into the city and do your YOLO stuff. Maybe you are a newlywed or a couple and you are looking for a home with room for growing children that you do not even have yet.
You then do not have to start thinking about looking into school districts because your children are not going to be ready to do that for a decade by the time it is really going to matter. Instead of getting fixated on the long-term potential, especially if you live in an inexpensive area, I know all about this. If you want to live and stay in that expensive area and that is important to you, then maybe you do not start with the forever home. Maybe you compromise on that or you can stay in what we would call a starter home for a little longer than 2 or 3 years.
Forever homes are an awesome concept, but for the next few years, it is time to swallow the math and maybe put that on the back burner. It sucks to hear that. I am sorry to be the bearer of bad news, but I am not. I am the bearer of real news, but I am pretty sure that there are a bunch of other salespeople on your social media or in your inbox.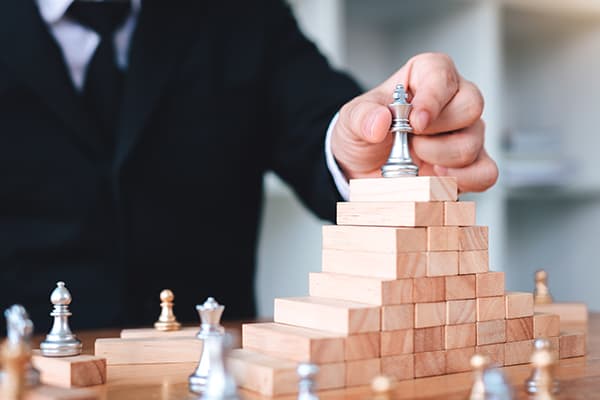 Maybe you are getting information in all those crazy places and people are not telling you this, so I am excited to be able to do this at this point in my life and to be able to share this education because this is something I am very passionate about. This is the reality. It is tough love. We all lived through some pretty drastic life-changing times.
The past couple of years has been super fun. You have shown that you can adapt. You can handle whatever the reality of the now is. If you are buying a house, adopt again. Do not expect your purchase to be everything that you dreamed of. It is the home you can afford now. It is a stable payment versus a rising rent. You can save up when you are in this starter home and not forever home because hopefully, you are going to be making more money with raises.
Here is the next tip. Remember the wish in the wishlist. Renegotiate all those things that you said were non-negotiable. This could be everything from price to monthly budget to location to requirements that you have that maybe now are not necessarily requirements to maybe even creative remodeling or knocking down walls.
Speaking of knocking down walls, do not hate me for this one, but it is time to start looking at those fixer-uppers that you scroll through. A fixer-upper could be something that will open more possibilities for you to get the necessities that you really want. I know I am crushing you because I am killing your HGTV dreams, but trust me, I feel you on that.
I am as handy as a penguin. They do not have hands, they are Squatty, and they really suck at fixing things. That is me when it comes to home renovation. I am with you. When someone says fixer-upper, I clutch up a little bit and fear doing anything when someone says, "Watch it on YouTube," I am like, "You watch it on YouTube. You do it in two seconds. I watch it on YouTube and I am sweating and screaming. It is the worst." I understand, but there are some ways to think about this in a different way and not be looking for that turnkey-perfect HGTV home.
Lots of sellers are deciding that they are not going to do anything to their homes. Maybe you are not going to find homes that are completely fixed up because they do not have to change an outdated place because the market is so hot. They know what is going to sell. If you do this and you open your mind, it is time to reach out to some of those people. Having a little vision can open up your opportunities.
You never know what's going to happen because things happen so quick.
The P-word for 2022 is Potential. Do not forget about the fact that you can see things with potential, and there are ways to help you out there. If it is something like hauling away trash or doing some silly jobs, grab it. You are awesome for that. You have also got Angie's list for contractors and your unicorn team is going to have a dope list of contractors that are trusted with them and their vendors. They are not just contractors, but electricians, roof people, pool people, or guys that have worked with their clients and who have reviewed and a track record.
Another thought for making it work as prices and mortgage rates go up. A lot of people really do not want to hear this, but I am going to throw it out there because I have had some people do it and it works out for them. If you are saying, "I want a house," that is cool, but the best thing you can afford for all the other things that you want is a condo or a townhome. A lot of people go, "I want to be gone in two years." A lot of people will say that because they think condos are smaller. You are not losing the inside of the home. You are losing the outside of the home.
Lots of the newer condos tend to be more spacious, more open concept, more room floor plan, and bigger square footage than the homes for the same price in the area. If you get the right condo complex, you can get all that other stuff that you are missing with your driveway and your backyard. You might be able to find some of them that have green areas and greenbelts.
Those can be de facto yards for you. You also might get some sweet pool setups. I have seen some condos with a pool set up that looks like it is something right out of a Vegas hotel. There are rec areas with barbecues and fire pits. They also have decks, community rooms, gyms, play spaces, and tot lots, my favorite real estate word.
For lots of them, you are giving up a driveway, but you are getting more room where you live inside the house. You can also start going to look at alternative neighborhoods that you had not thought about. There are tons of info on the interwebs. In one of my early episodes, I talked to one of my pregnant buyers who had a bunch of time at home and was on bed rest. She found all kinds of cool things on the internet. Keep in mind that neighborhoods are changing all the time, so you can go in, research, and find out what is going on.
Another great way to research is to get in your car, drive around or get on your bike and take a ride. Drive a different way to work every day. Try something different. Look at neighborhoods that are adjacent to the neighborhoods that you want. These are some tips for the dirty C-word in the world, Compromise, or at least that is what my buyers are telling me. They tell me that is the worst C-word ever.
Think outside the box.
It is already May 2022 and things have gone nuts. Unless you came into some new cash and any of those plans that you had or you got a big pile of money, things are going to have to change a little bit. The good news is you can make things easier by doing what you are already doing. Keep tuning in. I will keep dropping truth bombs and keep letting you know exactly what is going on for you to stay on top of things. Remember, it is going from 10 to 9.95. I am not saying everything is slowing down immediately, but you are going to understand that you are going to be paying more.
If that is the truth, you need to believe in the numbers and you need to go back and look at the episodes. There are a whole bunch in the 50s, 60s, and 70s where I talk a lot about the numbers. A bunch of my Ted Lasso episodes. Go all the way back. Check out those episodes or go all the way back to the seven-part series on how to prepare to buy a home financially. It is great because if you check it out at different times, you get different things. Stick it in your head, and because you are doing that and you are researching it, you are already steps ahead of all the buyers you are going to be competing with. You are in good company with all my audience that is seeking knowledge and succeeding.
As I sit right here, it is the beginning of May 2022. In the first four months in the toughest buyer's market in history, they have already matched our entire numbers from 2021 for the number of people that had a unicorn hand them the keys. It is incredible. We have already had our entire 2021 numbers in four months, so know that you are on the right path. It sounds like a giant flex, but know that you are getting information from the right source.
I stand by what I am trying to tell you because I am giving you everything. Who knows? It could keep going up, but it looks like it is going to be getting easier for you. I know that it is a little bit of a paradox or a Catch-22. I am telling you it is getting better but it is still going to cost more. I am sorry for being such a bummer.
I told you from the very beginning when I started the episode that I was always going to keep it real and you can trust me to bring you the real on real estate. Once you have that information and you digest and take it correctly, you can make this happen. If you appreciate this information you are getting as much as I appreciate all of you for tuning in and riding in, please drop me a review if you have not already on Apple or Spotify so we can get the word out to everybody.
Follow me @HowToBuyAHome on TikTok. Let's get the TikTok going and hit me up in the comments. I have not seen I am a homie and how to buy a home in my comments. Come out and say hi. Also, check out the YouTube page for the How to Buy a Home Podcast. You can also find me @DavidSidoni on Instagram too. Stay in the game. Remember that in 2023, there are three Ps, which are Patience, Persistence, and Perseverance, and then there is the C-word, which is Compromise. You are going to need to do some of that Compromise, so that you can see the fourth P word of 2022, which is Potential.
Believe in the numbers and accept that this is the reality of the new market. You can do this. It is not the end of the show. I am just saying I know you can do this because, in 2020, you did not think you could give up hanging out with your friends every night and staying stuck in your apartment, watching Tiger King, and refusing to wear pants, but you did that and you survived. You can do this.
Important Links
---
This podcast was started for YOU, to demystify things for first time home buyers, and help crush the confusion. After helping first timers for over 13 years, I knew there wasn't t a lot of clear, tangible, useable information out there on the internet, so I started this podcast. Help me spread the word to other people just like you, dying for answers. Tell your friends, family, and perhaps that random neighbor you REALLY want to move out about How to Buy a Home! A really easy way is to hit the share button and text it to your friends. Go for it, help someone out. And if you're not already a regular listener, subscribe and get constant updates on the market. If you are a regular and learned something, help me help others – give the show a quick review in Apple Podcasts or wherever you get your podcasts, or write a review on Spotify. Let's change the way the real estate industry treats you first time buyers, one buyer at a time, starting with you – and make sure your favorite people don't get screwed by going into this HUGE step blind and confused. Viva la Unicorn Revolution!
Instagram @DavidSidoni
Tik Tok @howtobuyahome