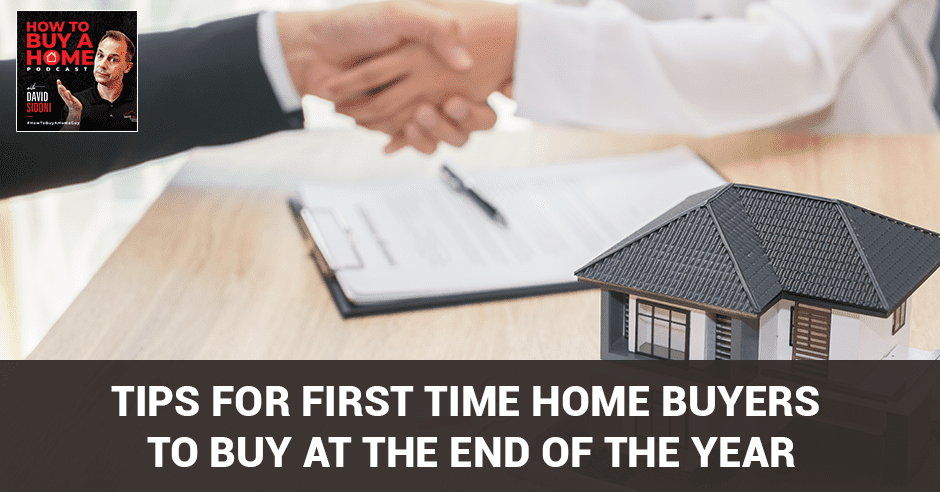 2021 changed the norm in housing availability during the holiday season. The housing supply increased by a lot, and David Sidoni, our host, enumerates the reason behind this. He also discussed topics that can help us, especially if you are looking for a home. We have annual seasonal trends that could help you out either this holiday season or maybe 2022 or 2023, tips on how to buy in a competitive market, and lastly, the secret and amazing down payment assistance program. Stay tuned to learn more and leverage this information and newfound knowledge.
—
Tips For First Time Home Buyers To Buy At The End Of The Year
4th Quarter Buying Tips, Plus The Secret Down Payment Assistance Program No One Is Talking About
Welcome to the holiday show. I know if you read this regularly and you get the show right when it drops, it's barely been Halloween. I know I'm early. Trust me. I'm totally with you. I freaked out because in mid-October 2021, I was watching football and they had already started running Christmas commercials. Every year, there are specific holiday trends for first-time homebuyers, so let's get you festively educated.
—
Are you freaking out that I'm talking about the holidays already? Welcome to the pre-holiday edition of the show. This is the undisputed top show for first-time homebuyers seeking knowledge out here in podcast land. That's not decided by me, but that's decided to buy the results. Incredible stuff is happening here. We've got over 200 first-time homebuyers since the show began that have bought their first home with the help of this show. Who knows how many more have read, taken the advice, bought a home, and didn't bother to tell me? It's all good. As long as I'm helping in some way, I'm happy.
We've got another 500 readers working on a home plan with unicorn teams all over North America. Thirteen of them are under contract. I'm recording this a couple of days before Halloween. That means that they are freaking out, hoping that they close on their home and get their keys before Thanksgiving. I personally have some buyers pulling what I like to call the cray-cray trifecta. Get this. They're closing on their first home the day before Thanksgiving weekend. They're having a baby in early December and then they're getting married right after that. I don't recommend that to any out there, but more power to them.
Speaking of crazy scheduling, the holiday season creates some annual changes in the home buying experience and we're going to hit three topics that will help you out if you're looking to try to get some things going during the holiday times. In topic number one, I'm going to give you some annual seasonal trends that could help you out.
In topic number two, I'm going to dive into some more tips on how to buy in a competitive market. I can't ever talk about that enough because it's not going away. In topic number three, I'm going to wrap up with a little reminder of the secret, amazing down payment assistance program that's available to many of you this holiday season. It's a hidden trick that the big companies don't want you to know about.
Let's start with topic number one. Topic number one is going to have four subtopics positives about buying in the holiday season. Did you get it? If that math is too confusing for you, wait until you try to figure out your mortgage and APR. Positive subtopic number one is increased housing supply. This is not normal and something that we see. Every holiday season since the beginning of time, it has always been a decrease in housing.
That makes sense because usually, it will fall off a cliff because people don't want to deal with showing their homes when they're so busy during the holiday season or they've got family staying with them, so they don't want to do it then. Leave it to 2021 to break the rules and be completely jacked up. The number of homes available that we should be seeing is going against the norm because it's showing a slight increase.
According to Realtor.com, you can expect to see more listings that are coming onto the market in October 2021 and that came true. This article was out and it happened. It's the end of October 2021 and we saw it. We saw roughly 17% to 18% more homes available than we saw at the beginning of 2021. Why is that? One of the reasons is because sometimes people suck.
There are some people that have been sitting around all spring and summer and saw their neighbor's home sell for 10% or 20% more than they thought they would. They're like, "Sign me up if I can get that much for my house." There are a lot of greedy people out there that are going to make their families deal with putting their home on the market during the holiday seasons because they see money. Combine that with the fact that also, as we go into fall and winter here, the COVID restrictions are loosening up and the kids' vaccine is on the horizon in time for the holidays. Things are starting to loosen up.
Remember this, though. Anything that you hear about real estate stats coming up for the next six months and this is October 2021, if you're in the future, this is for you. If you're hearing things from the end of 2021 and the beginning of 2022, know that every single stat is going to sound extreme and that's a simple equation.
We have the lowest inventory in history for most of 2021. Anytime inventory goes up a little bit, you're going to be hearing the headline, "Number of homes on the market as a record high for this year." It means that it has gone up a little bit and it's still the second-lowest in history. It's higher than it was at the beginning of 2021 when it was the lowest It ever was.
[bctt tweet="A handful of offers that you're battling against is better than a tote bag or a suitcase full of offers with more homes available." username=""]
It's the same thing with mortgage rates. You're going to hear, "Mortgage interest rates are climbing way up." They're climbing up from the lowest interest rate that happened in 2021. Ever since man could utter the phrase, "I loan you money. You give me extra. Pay me back," there have never been lower interest rates than 2021. Keep that in mind.
Inventory is going to be up this holiday season and that is unusual. When you hear that stat, don't get all excited because it's still going to be a battle and be up from the lowest amount of homes for sale ever. It's still going to be a deep search for you and you're probably going to run into those bidding wars. I suggest that you wrap your presents early and when you go to open houses, you can take those sweet wrapping paper cardboard tubes and smack your competition the way that I used to smack my sister. It was all good holiday fun. Don't cancel me.
To prove my theory about the headlines, positive subtopic number two is fewer bidding wars. I know I told you that there are still going to be bidding wars, but the deal is there will be fewer. As I mentioned, that is a true stat, but it's fewer than what? You're going to run into ten offers on your home instead of 30. You're still competing with ten different offers but take what you get and find the positives. A handful of offers that you're battling against is better than a tote bag or a suitcase full of offers.
There are also a few reasons why this happens. There are going to be more homes available like we talked about. During this time, there are going to be buyers that might be shutting down during the holiday season. In that busy fourth quarter into the year, a lot of times, they bail on it. You should see a slight decline in the number of bidding wars, with both those factors offsetting each other. Less offers are a better chance of being the top bid, but you still have to be a strong offer as well.
How do you do that? You can go to Episode 46 and read my tips on how to win a bidding war, but here's my biggest tip. In the episode where I talk about winning a bidding war and subtopic number two, this isn't for you to learn all the secrets from an industry insider, write it all down, go get your sister who got a real estate license, have her help you write the offer, and tell her what to do. I love your sis and I want good things for her, but I want better for you. I want you to win.
There's a whole lot of this info here and in the other episode and on all the other episodes. It's simply to prepare you for what's going to happen. The main thing for you to do is go out and hire a bad elf unicorn team. Bad elf. Do you like that? That's my holiday curse word replacement. Read the episodes and hire the best because you can. We're all at the same price. Free. "You're killing me, Larry." Do you get that commercial? Maybe that's a Southern California thing. Google it. It's ridiculous.
Watch as your unicorn takes all the tricks that we've talked about, not to mention some other tricks that they might have in their local area and they help you win the bidding war battle. The good news in this positive subtopic number two is there will be less of bidding wars happening. That means a lower number. It doesn't mean they're going to be gone completely. You still need a bad elf advocate representing you to get it done.
Positive subtopic number three for the holiday season is adjusted home prices. This is a funky one because prices are still going to be going up, but you will see some listing prices reducing. Once again, the headline, if you don't understand all the data behind it, it's crazy. Let's get into it. According to our friends at Realtor.com, near the end of 2021, we saw the peak weeks for price reductions.
They took data per week and found out that some of the biggest price reductions were happening in October 2021 as we were getting towards the holidays. That sounds great for buyers. Usually, this is a reaction to when the housing supply ticks up. When there's more inventory out there, sellers need to look for creative ways to make their houses stand out in the pack.
As we near the holiday season in this insane 2021, you may think that there are lots of people who want to sell their homes at the end of the year, so they're reducing their price. It could be, but there are also some other things. When you see price reductions, keep all this in mind. Remember, you might have some of those sucky, greedy people that I talked about earlier.
They saw that Margaret down the street got way more than they thought she should for her dump of a place and figured they could easily get $75,000 more than her crap shack. They list their home and they list it way too high. By reducing their home back to normal, they end up becoming part of those statistics of price reductions. It's great that they're finally going to be out there with the right-priced home but don't expect them to be thrilled when you come in at the market value price.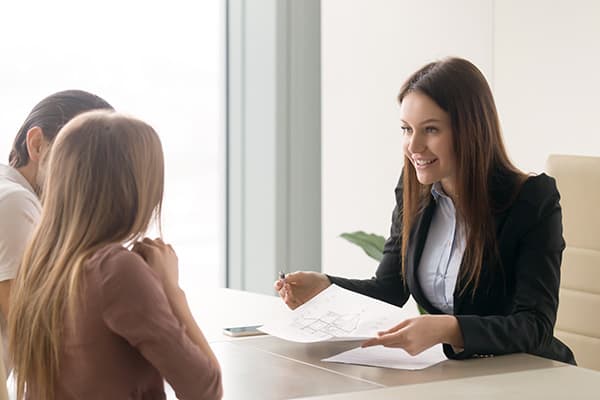 They're even not going to be thinking about wanting to sell their home for below that because, in their dumb heads, they already lost money. For some reason, they thought that if they price it super high, they would get offers at that price and now they've had to reduce it to the actual market value. The positive, good news is there are other price reductions that you see that include some of the sellers that are starting to get desperate and maybe they want to sell their home before the holidays.
Think about it. If you have your home up in September and October, November and December roll around and everyone gets busy. If you don't get a buyer to come in and buy it, what happens to January 2022? In January 2022, you have a home that has been on the market for four months. How many of you out there are active buyers? What would you think if you saw a home that was on the market for four months? "What the hell is wrong with it?" That's exactly what you would think. Some of the folks will be reducing their prices and look at a close by the end of 2021. That is good news for you.
Positive subtopic number four for the holiday season is people get mushy during the holidays. I never tell you to count on emotion when you're buying a home, especially now. This market has changed sellers. All those sweet little families that put their home up and are trying to get a fair price think it will take 2 or 3 months to sell their house. They're looking for someone at the open house or a nice family that's going to love their house as much as they did. That has changed.
They're all money-hungry auctioneers with dollar signs in their eyes like cartoon characters and their emotion is out the window. They cannot wait to make an extra $50,000 than they thought they were going to because they want to buy themselves a big old truck for Christmas. If you are ever going to pull on some emotional strings and get Buddy the Elf's workaholic dad to shed a tear and think with his heart instead of his wallet. It's the holiday season when Zooey Deschanel is singing Santa Claus is coming to town on the street outside of Central Park. If they don't accept your offer, try caroling at their homes. Everybody can sing. It's like talking except louder and you move your voice up and down.
Let's go to topic number two. We're going to get into some tips for buying in a competitive market. I already did a whole episode on this but let me give you some other thoughts about it. Number one, be patient. Finding your perfect home is always a process of elimination, not a process of selection. This is not a car where you go to the lot and if you find the car you like, but you don't like the interior, the dealer can call around to find one in black leather instead of tan.
That is especially true in the housing market. Start thinking about this to help you when you're trying to buy in a competitive market. Some of the homes that don't look so great to everybody else have less competition. If you see the home for what it is, you might be in a less competitive bidding war. Look for the intangibles of the whole. That's what I tell all my buyers. It's the intangibles, the things you can't change, the lot size, the location of the neighborhood, and the vibe of the neighborhood.
If you're buying a condo, this is a huge one. The location of a condo, in the unit. As a matter of fact, I was showing some buyers a condo. There were four of them in a row and the fifth one was not at the end of the row. It's off to the side. Not only is it an end unit, but it's also off to the side. Out the front door is an HOA-maintained, huge grass area. The rest of them have a sidewalk out their front door. This one is like getting your front yard. It's pretty awesome. That's a great intangible.
You're going to be looking at the closest things to the properties, your life basics, grocery shopping, and retail shopping. For you Target lovers out there, how close is Target? How close to the 7-Eleven if you love Slurpees? Coffee shops, schools, restaurants, walking, hiking, or biking trails. Cul-de-sacs, if you love playing over the line and you're three flights up. What does it back up to? Do you have a beautiful view, but it happens to be a dump or an airport?
One of the other intangibles is the floor plan. Is it going to be tough to change the floor plan? Sometimes it can get expensive, but sometimes you can adjust it for not too much. Remind yourself, don't get hung up on the flooring, the paint, the carpet, the blinds, or the other cosmetic issues. I find that people watch HGTV and learn the wrong lesson. You walk in and think you want the home in the last five minutes of the show.
The lesson should be that when you walk in, if you see the home in the first five minutes of the show, you know how to make it the one in the last five minutes of the show. In this particular market, you're going to have much less competition if you find that one that needs a little work up at the top. Get ready to compromise. This is a big part of buying in this market. It's a process of elimination, not selection. I tell my buyers, "Picture your perfect home and imagine that your picture of a perfect home has become a jigsaw puzzle." The one that you want to start writing offers on and want to try never has all the pieces of the puzzle.
Every single home you walk into is going to be your perfect home and then you're going to take pieces of the puzzle away. The home that's going to be right for you, because it's a process of elimination and not selection, is going to be the one with the least amount of puzzle pieces taken from your perfect picture. The way you can do that is to know your priorities, which puzzle pieces do you have to have. A lot of times on the shows, they talk about the must-haves and like-to-haves. That's the way you all say it. Rock on.
[bctt tweet="Hire the best because you can!" username=""]
Another huge tip is to know your numbers. I see people that spend so much time thinking about inspections, plumbing, electricity, foundation, geology, and geography. They don't put their time into figuring out the creative options to be able to buy the home. That is far more important for you than all the rest of the inspection stuff. Hire people for that. Know your numbers because when you walk in, it could change what you are thinking about buying and you don't know until you walk in. Do you want to pay more for something? It's not a simple equation of, "I'll pay more for this one." You have to know the entire process.
I explained this in a whole bunch of different episodes. We go over all the different ways for reducing your down payments, 401(k)s, and all that stuff. It's really simple. If you're conservative but have researched with your unicorn lender and know creative ways to stretch, you know all that before you ever even go look at a home. You can work the system and know how to use your numbers.
You go in, you're conservative and don't want to do anything, great. Now you're looking at a $375,000 home and it works, but then you go see a home for $425,000 and go, "That's going to be perfect for years." What does that do to your numbers? You know you're going to stay in that home for twenty years and in the other one, you might only stay for ten years. That means you have to sell, which means that it costs you money. That's interesting.
You can walk out of the $375,000 home, stand in the yard, and talk about it. You can go into the $425,000 home, stand in the yard, talk about it, and go, "It's time to call my mom and beg for money." You have done the numbers and realize, "If I get this much of a little loan, we will be able to do it." You will be able to sit, stand on the yard at the $425,000 house, and say, "We didn't want to do anything with our 401(k), but if we reduce our 401(k) contributions by $300 a month, that will make up for some of the payment that we have there. Are we good with doing that for this home versus not doing that but sacrificing all the way down to that $375,000 home, which felt totally different?"
You could talk about lowering your down payment. It's something that I have talked about in many episodes, going from 20% to 10% down so you can go up a little bit in price and use that liquid cash that you save to cover the higher payment in the PMI. There are all kinds of creative solutions like this in all those other episodes on how much to put down in getting the right monthly payment.
This is a tip about something that sometimes people do because they want their agent to work hard and get them a good deal. They keep a secret from their agent. They've got extra cash or something and they don't tell the agent because they want them to go and get the best deal they can with this amount. If they find something they love, they'll go, "By the way, I do have this extra money. Let's go ahead and get that."
Please don't do that. Don't withhold information and try to make your realtor or lender meet all of your criteria for a certain price when you know you could go a little bit more than that. I have had this happen. We will be looking at homes for months and then they go, "We have a $50,000 extra that we can get from my aunt. From what we've seen so far, we think we should bump it up because what we're looking at is not what we want."
My answer was to those people was, "That's great. We can do that. For the record, the perfect home for you that you're describing, I have never seen a home this fantastic for sale at that price. It was for sale two weeks ago, but I didn't show it to you because you said you didn't want to go up to that price and now that home is sold." That is a true story.
Don't think your realtor or lender will magically work harder and find some super trick to squeeze out a home at a deal, especially in this market. It's a trust game and a lifelong relationship. If you have a good unicorn team or bubble, they're going to give you fantastic service because they want you, your friends, your family, and everyone else to go to them. You would be someone who refers them.
The last one is speed. You've got to do your research ahead of time and know the market value before you go look at homes. Don't go out there blind because when you do see something, you got to move quickly. If you browse first without getting all your ducks in a row, inevitably, you're going to be browsing, seeing a home that you love, and want to offer at list price. You're not comfortable bidding over the list because you haven't done your research yet and then you're going to lose the home.
If you've studied and you and your unicorn team inside a unicorn bubble have assessed the market value of each home that catches your eye, you're going to confidently know what to offer and let the battle begin without hesitation. More insider tips on that in Episode 46. In your local area, a good unicorn team is even going to have more than the stuff that I gave you in Episode 46. There are some local things that could be out there, so hire the best.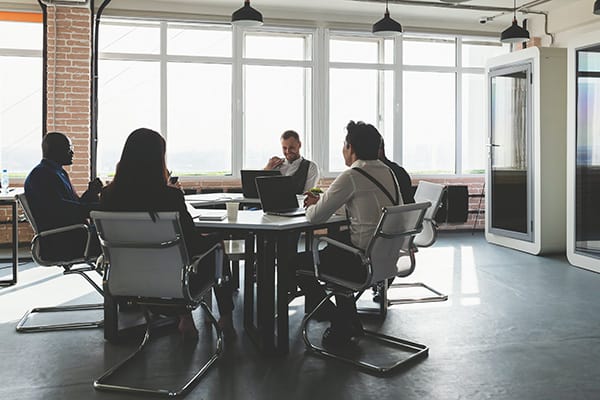 My third and final topic on the holiday episode is a secret, amazing down payment assistance program that's available to many of you this holiday season. It's the hidden trick that all the big lenders don't want you to know about. You longtime readers know what it is. I like to remind you that you are not in this alone. Some of you might not have friends or family to help you out, but you've got me. Is it more depressing to think of it in that way? It's totally not my intention. I'm very sorry. At least you have guidance from a pro who cares.
I know my information is often wrapped in cringey dad jokes, horrible puns, and other stupid things, but it's earnest, comes from the heart, and is correct. I say that a little tentatively because oftentimes, the one thing you don't have that other people who do have friends and family have is they get a bunch of advice that sucks and is wrong. Bless their hearts. Thank you, family.
If you are one of the lucky ones to have friends and family willing to assist, support, and perhaps give you some down payment assistance, it's right there in the name. Down payment assistance. That's what you're asking for. It's a little help. Who knows? Maybe it's going to be a happy surprise to them that you only need 3% or 3.5% down and not 20% as they thought. As I mentioned before, the OG homebuyers have got a lot of bogus information.
If you're military, it's 0% down with no PMI. All you need is your closing costs. With the holidays, for some of us, Thanksgiving is a cheesy commercial of family and good times, "Isn't it lovely in that blurry camera lens?" For some of us, it's a powder keg of tension around the table with snide passive-aggressive remarks and underlying tones of, "What the hell are you doing with your life? Why did you have to bring him, her, or your dog to Thanksgiving?"
Knowing that, why would I advise you that this is the best time to get your biggest untapped resource for getting extra money to assist you with your home purchase? It's because I love chaos and I want to toss a huge drum of gasoline on the dumpster fire of your holidays. This is the real estate fact. Maybe it's because I know that is your best shot at $5,000, $10,000, or $20,000 c to you as assistance is not through a government down payment assistance program. Those are difficult. Your best shot is sitting there at the holiday table with you.
Here's the annual holiday down payment tactics. Some of this stuff I put in the 2020 episode and some of this stuff is brand spanking new. We'll start with those of you without family support or maybe your family is dead ass broke. You are not alone. No worries. You can do this. If you want to go back and read Episode 33, that's my peeps, Alvin and Ashley. Alvin is a DJ or photographer. I don't know what his job is. He's got a real tech job, but he does all this other stuff on the side. He's a classic LA dude. He's dope. Ashley is a girl from Compton. With no family help, they bought a $700,000 home in LA or LA adjacent. For real. You can do this, you all.
First up, if you're on your own, don't fret. You're already my hero for reading. You're a doer. Here's some encouragement for you. You're curious and I know that you're going to hit the action steps with more ferocity than the people who feel like they've got a safety net. I would bet on you 100 times that you're going to get to the finish line faster than someone who has been given a gift. Here are your action steps.
First, slow your roll during the holiday gift-giving season. Your real friends are going to respect what you're doing with your budget and support you. They're going to support your decision with love. Give yourself the gift of a fatter bank account so you can buy a home for yourself since you might not have the luxury of asking family for help. As far as your gift-giving, make it a gift-giving season of experiences that you want to share with your friends.
Instead of spending money on gifts for them, take them out one night, drive around, and look at all the Christmas tree lights. Go to a tree lighting ceremony, have a fire pit hang somewhere with blankets and s'mores, or go see a cheesy mall kid's choir show. The kids will appreciate it. Seriously, volunteer at a homeless shelter or a nursing home with them. Give back over the holidays, go caroling, and make gingerbread houses together with graham crackers and candy. That's what my family does. Share the greatest gift of all. Text them this show. I'm kidding.
Another thing you could do is you can text your friends the gift of a down payment for Christmas. If you've got a tight group of people, tell them that you don't want Starbucks gift cards, bottles of Fireball, Funko Pop collectible things, and all that crap you don't need. Tell them, "I'm looking to get a down payment for my house. You don't have to give me$100,000. If you are going to buy me something random for $20, let me put it in a bank account that says, 'Buying a house.'"
Third, you can go back and read the How to Financially Prepare to Buy Your First Home seven-part series that starts at Episode 19. If you're on your own and there's nobody but you, like everything else you've done in your life, get on it and make this happen. No matter where you are in the process, you can do this. If you're looking for a little help and guidance, go to HowToBuyAHome.com, fill out the contact form, and let me know that you're looking for a unicorn team to give you some guidance. Ask a question there if you want to. Take a step.
[bctt tweet="Being patient in finding your perfect home is always a process of elimination, not a process of selection." username=""]
You don't know exactly where you are, but we do and we can point you in the right direction. Get a pro that cares about you and believes in you as I do. I said this on the one in 2020. If you read this and you're like, "This guy makes sense," pause reading and go to HowToBuyAHome.com. It loads beautifully, doesn't it? Go to HowToBuyAHome.com or DavidSidoni.com and email me. Fill out the contact form. I'm old. Deal with it. It's your life. The sooner you get on this, the sooner you win.
For the rest of us, those of you out there whose Thanksgiving table is a burning pit of problems and things that can happen, the greatest down payment assistance program ever is sitting there across the table. For some of you, if it is that crazy dumpster fire of an event, then they're dying for you to say anything responsible. Do it to see the shock on their faces. Think about it. How do they know you're taking this seriously If you don't tell them? By letting them know, you can be very surprised with the result.
I've got something you can do. Try this. Sit down at the dinner table and when there's a pause in the conversation, say this, "I have been researching historical mortgage interest rates versus housing appreciation and affordability, along with the inventory shortage due to the pandemic fears and the builder slowdown because lumber was up 300%. I have decided that it's time to be responsible. I want to take a hard look at my finances. When I did, I saw that through the research and reading that I did during my usual video game time or goofing around on social media, I found out that I'm ready to leverage my largest monthly wasted expense into an appreciating asset instead of rent."
"First, I need to minimize my debt, work on my credit, continue developing my savings plan, and put myself in the optimum position to take advantage of the low rates, which I'm sure that you realize is the strongest buying power that young first-time buyers have had in years thanks to the Fed artificially keeping mortgage rates incredibly low. I'll keep an eye on the ten-year Treasury bill, which is the simplest economic indicator of where the mortgage rates are going to be next quarter. Can you pass the mashed potatoes?"
Try that or try to remember anything that they have been harping and ragging on you about for years. I bet 1 or 2 of those financial things they have been giving you grief about are somewhere in the show. It's in there somewhere. This is all written out for you. The transcripts are right there on HowToBuyAHome.com. You can print out an episode and tape it to the back of your brother's chair and use it as a cheat sheet. Use your personal math.
I do have one guy that he went to his family not during the holidays but after listening to an episode. He made charts, graphs, and all kinds of stuff to show them how his rent over the next 1 to 3 years versus buying. If they say the market is going to drop, trust me on that. Agree with them. Casually, dinner goes along. Slip in some of the facts from my bubble Episode 47 and Episode 48. This might not work, I know. If that doesn't convince them as a last resort, you can let them know that you got all this information from a guy that told you should be ready for a recession, even if you're buying a house. "He told me that back in November of 2019 before things went up."
Talk to them about house hacking. Go back and read the episode where I talked about that with roommates and potential co-signing from them. You can pay them back the loan with the roomie rent. You can let them know that eventually, you think real estate investing will help you have a secure financial future. For most of us, that's all our family wants. Show them you're serious.
I even suggested this at one time and I'm still suggesting it. Make a grand gesture. Let them know that you understand how much your car payment can be if you transfer it from a car payment to a mortgage payment and say, "With interest rates, my $300 a month car payment equals about $60,000 worth of loan for a home. If I subtract that $300 car payment from my monthly debt and add it to my usable income for loan qualification, I could get $60,000 more in-house."
"Here's what I'm going to do. I'm going to sell my car during the holiday season, take a little bit of the savings that I've got, and buy a used ride or some awful little nothing car." Ask them and say, "That hunk of junk you got in the garage, can me and my friends take $800, try to fix it up, and drive around on that piece of crap?" That's a big gesture. By showing them you understand what it means to take away $300 a month because it can buy you more house, they're going to be more willing to see that you're responsible and help out with a loan for the down payment and the closing costs.
One of the things I tell them all the time at Thanksgiving, that's why I'm releasing this a little before Thanksgiving, is to give everyone a savings account number or a Venmo account and tell them all you want for Christmas is contributions to that. Tell them if they bought something, return it. Let them know you are not playing. I have had people do this, and this sounds crazy, but start a GoFundMe for your relatives. Make a video explaining what you're doing and why you're doing GoFundMe. Send it out to everybody. Get real.
This is the second time I have done this episode. I'm stepping up my game. I have a little segment here where I talk to you about an extreme thing that you can do, but I'm going to make it interesting. I have a challenge for you. If you go through the show and find the ones that you think make the most sense and would help your family understand that you're serious about this, print out the transcripts of the show, highlight the areas that are relevant to your situation, and put them in those fancy work presentation binders with the highlights and the little binder on the side.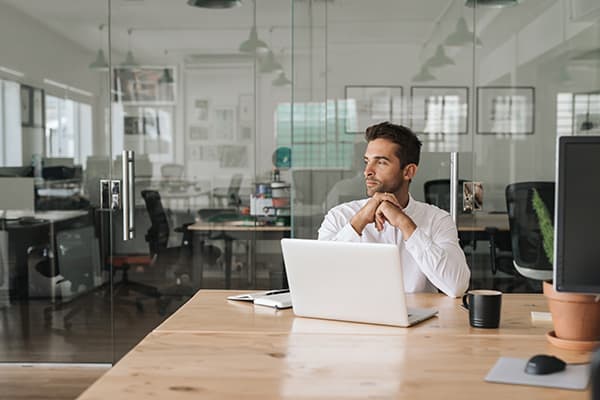 Before dinner, drop them on the plate. Here's the challenge. If you do that and everyone's got little work presentation binders on their plates like it's a conference room instead of a Thanksgiving dinner table, videotape it. If the video is legit and none of that fake stuff, send it to me, and if you close on a home in 2022 because of that binder presentation this Thanksgiving 2021, I swear if that video is legit and I can verify it, I will help pay for your housewarming party in that new home.
I might need a Zoom call with your parents to verify where I will mock you mercilessly and tell them that I have no idea what you're talking about and I never told you to do that. If I could verify, I will pay for a housewarming party for you. Your parents won't even know about it. Do you think they're going to figure out how to read this? I can say whatever I want here. They're never going to read it.
That's my challenge. I'm serious about it. This is a big one. If you are fortunate and your parents are planning on leaving you some inheritance, have a frank discussion with them. Instead of that money growing somewhere else in a stock asset, bond asset, savings asset, or sitting somewhere growing slowly, why not use that money in something very safe that you can utilize daily but will still grow and be a large part of your financial future?
That asset of a home is going to be the foundation of your financial future. It's going to gain appreciation based on 200 years of historical data and it will provide an immediate tax shelter as well. It's also going to be creating an asset that everybody can enjoy. You can invite them over for Thanksgiving and do it while you're all young enough to be present and enjoy it.
I had a meeting with a longtime friend of mine. She's a remarkable gal that I grew up with and her mom gave her a condo. Mom moved out, got another house, and gave her the condo. She was going to give it to her as an inheritance, but instead of selling it, she gave it to her, put her on the title, and she lives there now. The daughter called me and said, "We're trying to figure out what to do. We've got this condo and early inheritance." Her mom called it that. She's like, "What can I do?" I said, "This is awesome. Let's sit down and talk."
As we started talking, she starts smiling. She's like, "I'm in option land." That's what she called it. They could sell, buy a bigger place, or refinance and use the cash for all kinds of different things. They were trying to figure out if she would take out money, fix it up, and sell it. There are all kinds of options they have because mom decided that she was going to give her the inheritance 20 or 30 years early. If it was stuck someplace safe, would it grow? Yes. If you work with that inheritance responsibly as that simple asset that does grow as well, then you're still going to end up at the same place.
I should have put this at the beginning, but maybe you start with this one because parents love this one. The best suck-up to parents is credit. The biggest credit hack in the world and also the one that is the most underutilized is the authorized user. I get deep into that in Episode 3 and Episode 8. You can go back and read that. Let me give you a quick rundown.
If you looked at how they determine credit as a pie chart, it's really simple. Google credit pie chart and you will see there are 4 or 5 different slices in every single one. Credit history is 15%. How does your credit history grow? It can't change it. Your credit history started the day you got a credit card. If that was 1, 2, or 8 years ago, you're not going to be able to change that.
Imagine that you could change that and double or triple the time on that. That one little 15% slice that you can't do anything about daily goes up huge. Maybe your folks have an emergency card that they have had forever and they have let it get higher available credit balance on it. A lot of parents do this. It's a common practice for the Greatest Generation and whatever the next generation was. It's a smart thing to do because you have that emergency backup there.
If you can get on that, not only does it increase your credit history, but it also increases your credit utilization, a 30% piece of that pie. If you've got a $10,000 car that is seven years old, in your credit history, that 15% piece, that's only seven years and you're using $2,000 of $10,000. Your credit utilization is using 20% of $10,000.
If your parents have an emergency $50,000 credit card that has 35 years of history, suddenly you have 35 years of total history and $60,000 worth of credit and you're only using $2,000 of it. If you don't understand all this, go back and read the episode. All you're doing is becoming an authorized user on a card. You get all that and it's nothing, no stress, and no risk to them.
[bctt tweet="You've got to do your research ahead of time and know the market value." username=""]
I did this as a little experiment at age 50 for fun. I raised my credit score 40 points because I got on my mom and dad's emergency card. That was exactly what I was talking about. It was a $50,000 emergency card with a 35-year history. All it took was one phone call to my dad that took 40 minutes. I hung up on him because I was so frustrated that I called back in 45 minutes and tried to explain how this would not affect his credit in any way.
I told him this was my job to explain stuff to people and I knew it cannot hurt him at all. All he has to do is add me, have the card sent to his house with my name on it, cut it up, and he never has to think about it again. It doesn't matter what happens with my credit. Nothing will happen to him. He still needed me to explain it to him one more time, so I hung up on him again, called my mom, and she did it later. I seriously wish I was beefing that up for dramatic effect to be funny on the show, but I totally didn't. It happened.
All you do is have mom, dad, uncle, and grandma add you to their card. The bigger the available credit, the better. Assure this family member that you are never going to touch this card and see it. If your credit goes in the toilet, it won't affect them at all. It has nothing to do with their credit score. All it will do is, once your credit starts to go in the toilet, slow the process for you.
It's not affecting them at all. Only if you figure out a way to use that account that they put you on, go out, and go on a bender will their credit be affected. It's not affecting their credit. It will not affect their credit. Most of the time, they will not believe you when you tell them that. Make sure you have your information and back it up.
The last little piece on this is Visa or MasterCard is the best and the larger available credit, that is even better. The older and longer, the better. Don't use their Sears card from 1 million years ago. There are only four Sears left anyway. There you go. That is my annual reminder that it is the season to suck up to family and friends. Make your dreams happen over pumpkin pie.
Let's remember, the holidays are a time for sharing and together, we can help make a lot of people in a better financial place for their life if you take a minute to share the show right from your phone. Text it and share it. You can do it right there or on your computer. I'm sure you know someone out there who needs this guidance. I would love to share an even more powerful gift with you.
I'm going to keep dropping these truth bombs and knowledge nuggets, maybe as often as every single week or whenever I get around to it. I would like to share the gift of you being able to beat the system by you getting in touch with a unicorn in your area. Hit me up at HowToBuyAHome.com, direct message me on Instagram @DavidSidoni, join the Facebook group How to Buy a Home, and ask me for a unicorn for Christmas and I can deliver them right under your tree. That probably won't go over very well, but I'll give it a shot.
I do have to thank you for helping me with this passion project. By far, the number one response to what has helped you readers out there the most is you. Readers all over say that the real stories from other readers are their biggest inspirations and a-ha moments. The biggest learning that people get from the show is not from me. Frankly, that is a little hurtful. I just thought about it. I'm kidding. It's phenomenal. I cannot thank you enough for sharing. By reading this and taking this information, you are inspiring other people. Thank you so much for that.
I felt like I was one guy out here on an island trying to help people and now I realize that we are a team helping everybody to live their best life. I do humbly thank you for your support, trust, and stories. Thanks for the reviews, sharing the show, and getting the word out so that together we can help so many people find these secrets to help them thrive and succeed. It's all you and I can't thank you enough.
Thanks for making my ramblings lift up others. It's overwhelming to me. I say to my kids all the time that we say thank you when someone passes you the salt. I make sure I let them know like, "If you want to thank somebody, make sure that you say more than what you do when you're passing the salt." With humility and an absurd amount of gratitude and gratefulness, I say to you much more than thank you from me and from the thousands of readers that you've helped as well. May your holidays be filled with abundance, joy, silliness, and playfulness. I hope that you always know in your heart, you can do this.
Important Links:
This podcast was started for YOU, to demystify things for first time home buyers, and help crush the confusion. After helping first timers for over 13 years, I knew there wasn't t a lot of clear, tangible, useable information out there on the internet, so I started this podcast. Help me spread the word to other people just like you, dying for answers. Tell your friends, family, and perhaps that random neighbor you REALLY want to move out about How to Buy a Home! A really easy way is to hit the share button and text it to your friends. Go for it, help someone out. And if you're not already a regular listener, subscribe and get constant updates on the market. If you are a regular and learned something, help me help others – give the show a quick review in Apple Podcasts or wherever you get your podcasts, or write a review on Spotify. Let's change the way the real estate industry treats you first time buyers, one buyer at a time, starting with you – and make sure your favorite people don't get screwed by going into this HUGE step blind and confused. Viva la Unicorn Revolution!
Instagram @DavidSidoni
Tik Tok @howtobuyahome