Shownotes:
John and Richard had around $300,000 in student debt which made them think that buying a home would be impossible. BUT, they were able to navigate the financial waters with an amazing lender who showed them that yes, buying a home IS possible, even with student debt. Also, learn about physician's loans and how they can help your own purchase process.
Here are some topics from today's conversation:
Having an experienced lender makes all the difference
FHA compared to other loan opportunities
"House hacking" options for home buyers
Tackling student debt to make room for a mortgage
Episode Highlights:
[01:53] John and Robert's Biggest Buying Tips
After reaching out to their unicorn realtor, they were introduced to their unicorn lender, Kathy. Their amazing lender helped them realize that they could buy a home even with $300K in med student loans. They felt that this massive debt was insurmountable and would prevent them from being able to buy a home, but finding the right lender was imperative. They talked with Kathy and felt comfortable sharing the numbers and their concerns to make sure it could work. They handed over all their bank statements and monthly income numbers and discovered that a physician's loan would be the best option for their situation.
[09:45] Are There Other Options Besides FHA?
To answer this section's title, yes. There are vocation-based loans that allow folks who are doctors, first responders, teachers, etc. all have a shot at buying a home. While the idea is a great one, it's not always the best option. These programs are often government-instituted which means they can be unreliable and are very dependent on the current market situation. As a doctor, John entertained the idea of applying for a physician's loan for the house, but after looking at all the numbers, Kathy advised them to stick with an FHA loan because it has better benefits.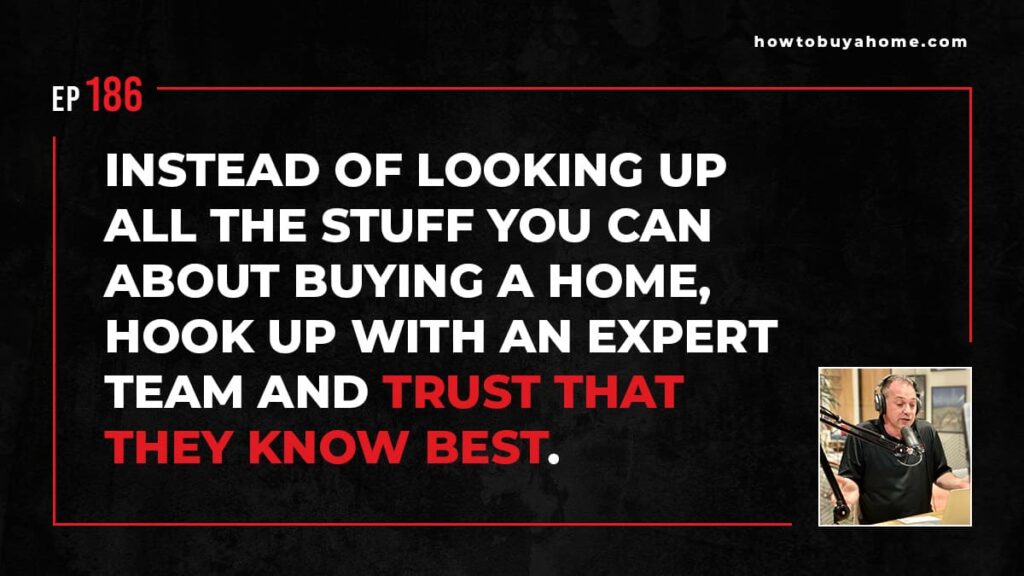 [17:15] House Hacking Tips
John and Richard wanted to "house hack" their home situation to get the best bang for their buck. Unfortunately, the lack of inventory screwed them over because there weren't enough affordable four-plexes. After looking at newly built homes where everything was turnkey, they ended up with a resale home that they fell in love with. While new build homes were great, the HOAs and plot sizes weren't what they were looking for, ultimately leading them to their resale home that they plan on fixing up and eventually renting out while they find another house later on.