Shownotes:
Bryant from North Carolina reached out to David and the unicorn team in January 2023 with the intention of moving in July. Five weeks later, he was closing on a home of his very own! Listen to his fascinating story and get some insight into buying a newly built home.
Here are some topics from today's conversation:
Asking all the right questions
Easements and other surprises
Buying new construction homes
Inspections vs. "blue tape"
Episode Highlights:
[01:28] Ask All the Right Questions
Five weeks after connecting with a realtor, Bryant was sitting in a newly built home of his very own. The key to the process? You got it – asking all the right questions. His unicorn realtor knew what to ask the developers when they were touring homes and helped him narrow down his selection that way. Buying new builds and working with developers can be a super challenging process, but with his realtor asking questions about HOAs, insulation, easements, and so many other things that first-time home buyers may not know about, as well as working with a knowledgeable lender, Bryant was able to confidently close on his new build with a strategic 2-1 buy-down.
[11:45] New Home vs. Resale
Living in North Carolina, there are a lot of older homes to choose from, but you can't tell what will go wrong and when. For Bryant, he didn't want to deal with the "ifs" that come with an old home, so he wanted to go with a new build. Location was also a vital part of his decision, so being close to the city without being in the city was the perfect in-between for him. And having the option of being able to rent his home if he decides to move on, he knew he could get a decent price for rent in the area where he now lives.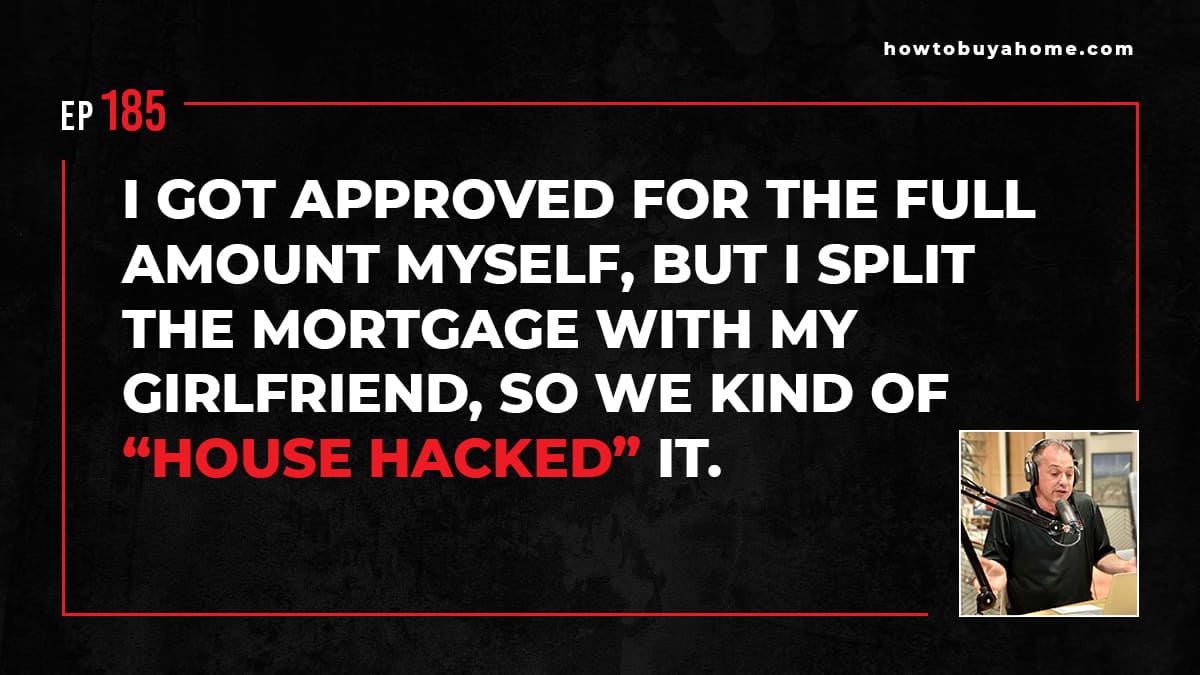 [17:58] Buying During the Build Process
When Bryant looked at his newly built home before closing, it was about 65% percent done and came with all the bells and whistles. So, he got to have a say in some of the details that went into it and was able to move right in because the appliances and other odds and ends were included. Buying a new build also looks a little different than buying a resale home. Instead of going through an inspection, Bryant got the "blue tape" process where he did a walkthrough, marked the things he wanted fixed, then worked out a one-year deal with the contractors to fix those elements.