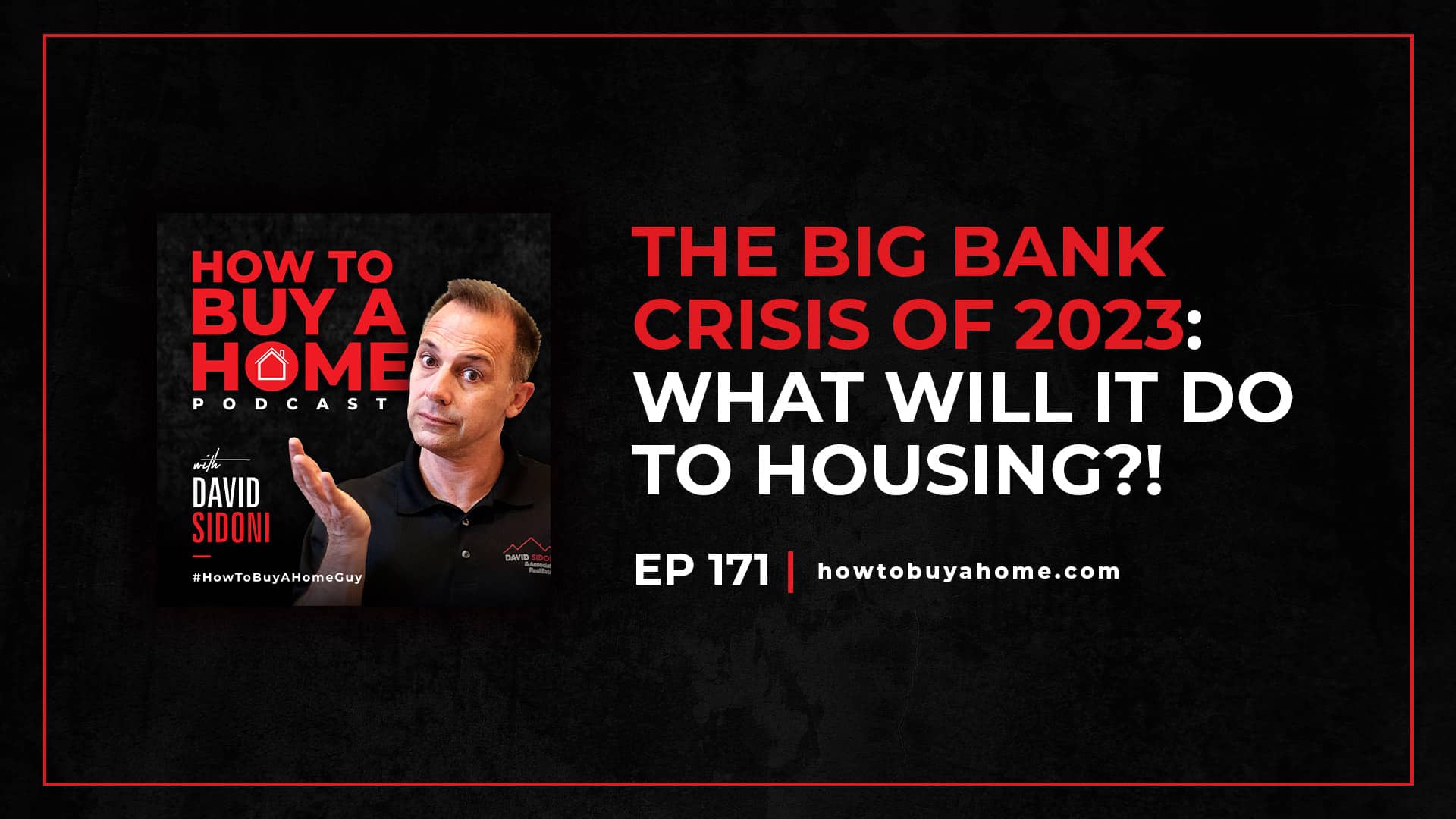 Shownotes:
Okay, so you've seen it all in the news – big banks are in a crisis right now. According to the news, we're all done for! But, is that really the case?
David Sidoni dives into research and data to give you the REAL story behind the bank failures and how this could affect the housing market for this year. Also, he throws it into a handy-dandy cheat sheet to help you understand this mess.
Here are some topics from today's discussion:
What got us into this mess
What FDIC-insured means
How this will affect housing
The sunny side of things
Episode Highlights:
[02:48] What Went Down
The big bank scare actually began before Silicon Valley Bank after a bank, called Silvergate Capital, largely working within the cryptocurrency realm closed and liquidated its assets. From there, the panic spread to Silicon Valley Bank and beyond. Since then, the banks have been bailed out.
[07:23] What's All This FDIC Business?
The Federal Deposit Insurance Corporation guarantees up to $250,000 to every depositor, so it's important to make sure that the bank you're putting your money into is FDIC-insured in case your bank is in a similar compromising position.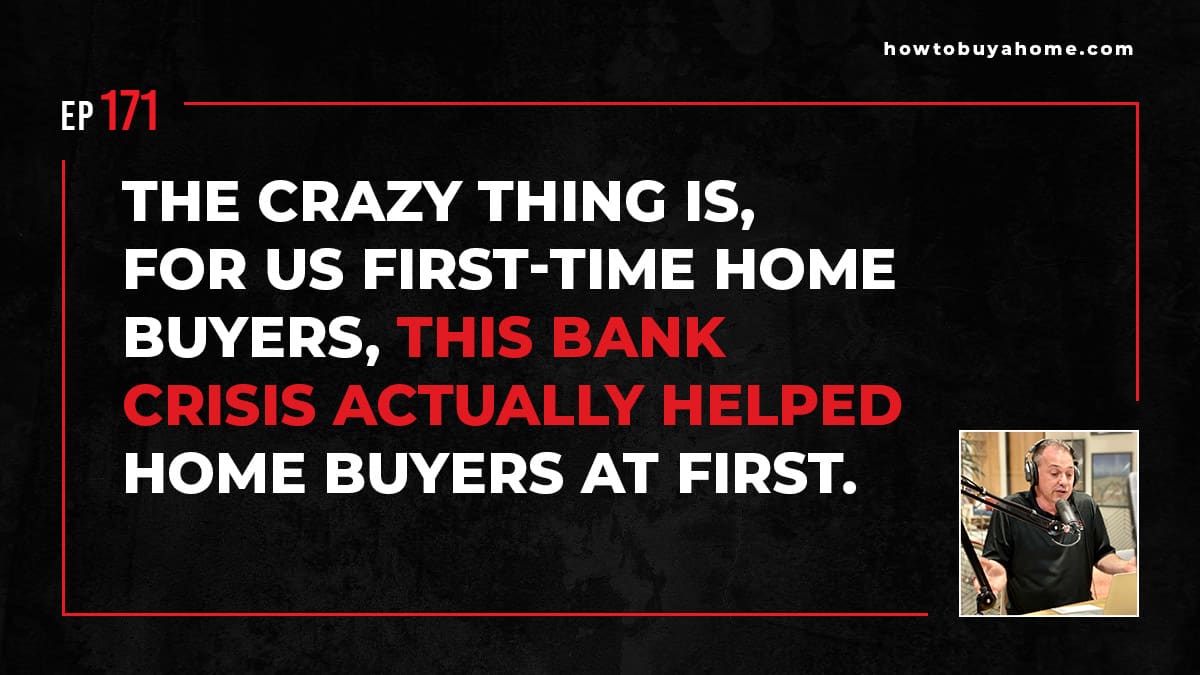 [17:52] What This Means for Real Estate
Everyone is talking about real estate in these news articles because there were some real big real estate names in the game. But, this won't really hurt the home buyer directly. Instead, it may actually HELP them because it might just slow down the Fed's interest rates a bit.
Resources Mentioned
Bank Runs and Rescues: A Timeline of This Week's Panics
Why Regular People Need to Know About SVB's Sudden Closure
Ask a Nerd: How Will SVB's Closure Affect Me?
Silicon Valley Bank, Proptech Hub For Real Estate Clients, Collapses
Mortgage Rates Nosedive In Fallout From Silicon Valley Bank Failure
Signature Becomes 2nd Major Real Estate-focused Bank To Fail
How SVB's Collapse Could Impact Housing Market
SVB Collapse Set To Completely Upend Housing Market
How 3 Recent Bank Failures Could Impact Housing Market