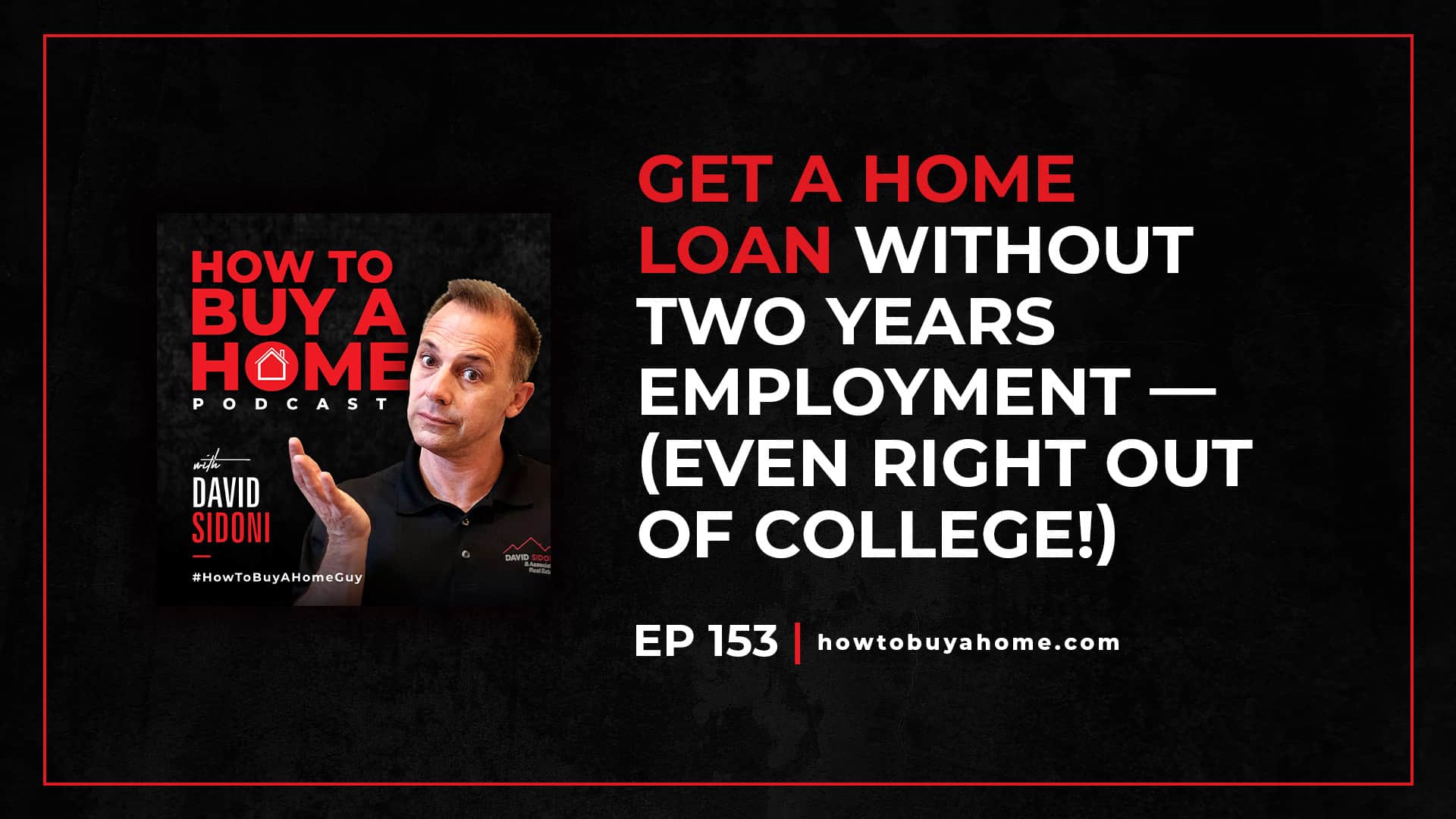 Who says you can't purchase a home right out of college? David Sidoni believes first-time home buyers DON'T need two years on the job. In this episode, he shows you how this is possible. Find out how to buy your first home right out of college and NEVER pay rent.
David shares how you can build your credit history when you're young and get a bank to get you a loan. So skip those random Craigslist apartment roommates and all the mess that comes with it. Whether you're fresh out of college or just venturing out to buy your first home, join this conversation and learn the tips you can use to make this goal come true. Plus, find out David's special announcement!
Here are some power takeaways from today's conversation:
How to build your credit score
How a bank evaluates your ability to get a loan
The power of giving yourself options
How to get a home loan even if you don't have two years of work history
Episode Highlights:
[05:52] How to Build Your Credit Score
First, google the credit score pie chart to see how your credit score is calculated. On your 18th birthday, get a credit card or two IMMEDIATELY. We are a society where credit score matters. So get a card because you need years of history. This is the system we're in and you have to understand how to play the game. Don't rack up debt obviously. You're doing this just to get credit history since you understand how they work and you know how to handle it. Listen to episodes 3, 8, 56, 64, and 90 to learn all about credit and how to keep that score going up.
[09:56] How a Bank Evaluates Your Ability to Get a Loan
The home loan is based on monthly numbers, not the gross amount of your debt. They look at your monthly debt-to-income ratio, which is the amount you bring in every month minus just your monthly payments out.
[13:46] Options, Options, Options!
Do not let the student loan scare you into doing nothing and never even exploring your options. One of the biggest mistakes of people in their 20s who have student loans is that they never ask what they could do to improve their situation. Check out Episode 126 to discover what you can do to improve YOUR situation.
[15:24] How to Get a Home Loan Without Two Years of Work History
Everybody always says it's a staple. It's a norm. It's a standard in real estate, you can't get a home loan without two years of steady employment. No, absolutely not. That is wrong. Truth bomb. This is a myth. Now. Is it optimal? A lot of times yeah, sure it is. But not everybody's working a regular W2, W4 job and has two years of history. I've seen it work countless times without two years of work. Sometimes you just need a contract with a brand new employer or just one pay stub at a new job. That's it.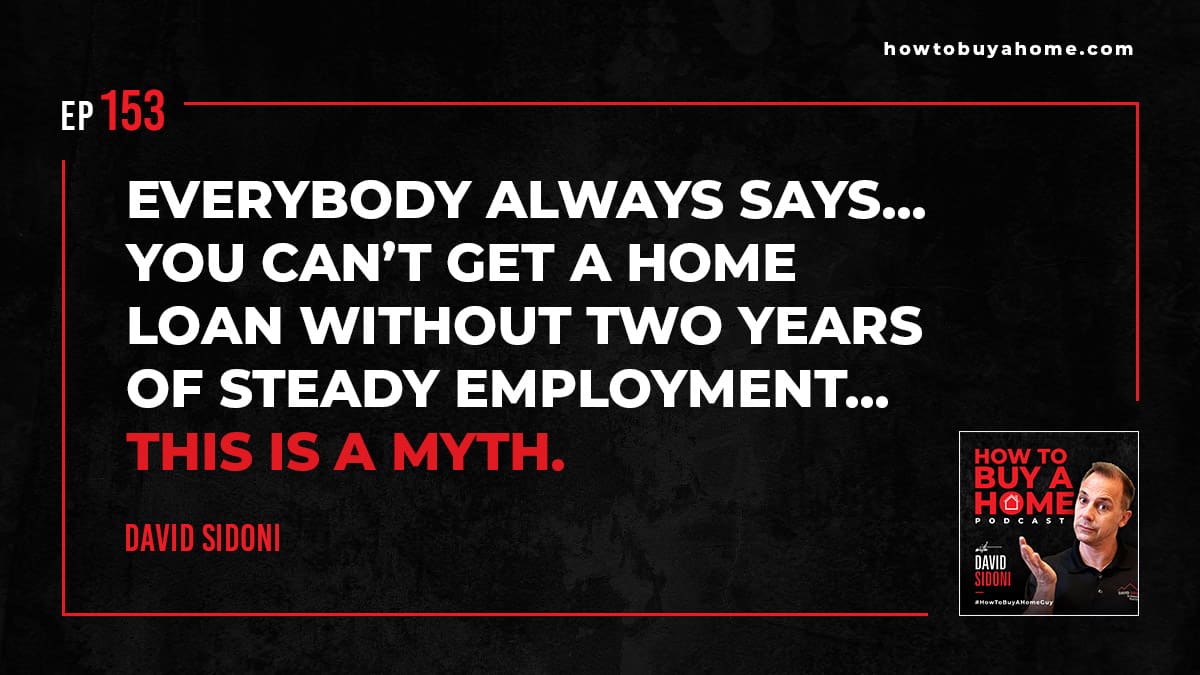 Resources Mentioned:
E129: Interview With A First Time Home Buyer Who Bought WITHOUT Two Years Of Employment