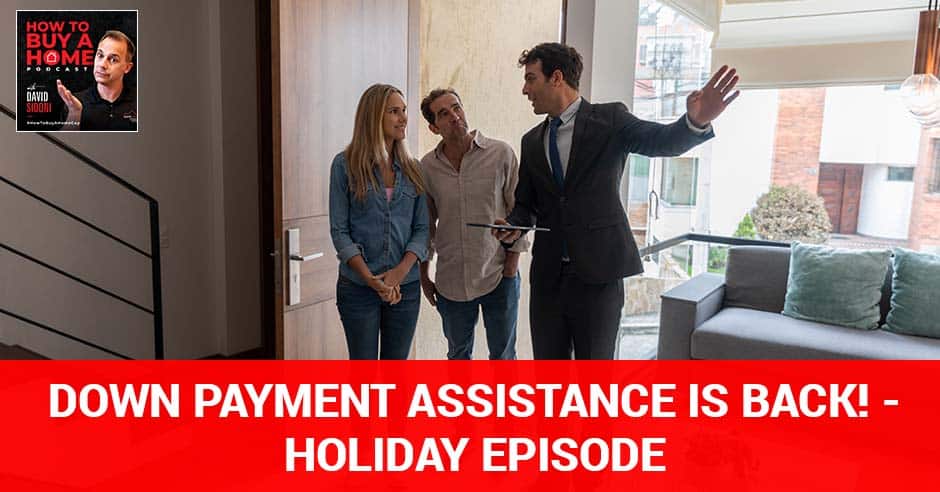 Time for the annual pre-Thanksgiving secret down payment assistance hack with David Sidoni. In this special holiday episode, he notices the downslope in the charge for home prices today for the first time in over a decade. David shares the four positive trends he noticed in this annual trend in market. Not only does he unravel the secret, excellent holiday down-payment assistance program, and he also provides some tips for you! So if you're commuting home to see your family? Listen to this episode on your travels, and don't miss this hack!
—
Down Payment Assistance Is BACK! – Holiday Episode
The Secret Hack To Help First Time Home Buyers With Their Down Payment
Welcome to the annual pre-holiday edition of the show. Every year, I say this but this 2022 pre-holiday season is the most important time ever for you to get current market tips on the current real estate market. Buyers, you are getting your power back. It's time to start your plan now. Let's go.
—
What's happening, homies? It's almost holiday time. The housing market outside is frightful and the interest rates are not delightful but the down payments can be low, so what the hell do you do? I don't know. Wait, I do know. That's what I'm supposed to be doing. This is the annual pre-holiday edition of the show. A brand-new one for you, it's the 2022 edition when this bizarre world that we have been living in real estate gets back to normal for first-time home buyers.
Even though the news keeps telling me it's not normal, it tells you that it's terrible, but more on that coming up. I know a lot of you binge the show on your holiday travel time, so let me give you an early Christmas Hanukkah Kwanzaa gift. I like to make sure I give you this present early because some of you're going to have to deal with your family in a 2022 post-election thanksgiving. I know that that can be a mental health crusher.
In this episode, we're going to hit on two topics for you. Number one, I'm going to give you some annual seasonal trends happen every single year that might help you on your home-buying journey, whether that's this 2022 or next. Number two, I'm going to give you a reminder of the secret, amazing holiday down payment assistance program that is available to you. It's the hidden trick that the big companies don't want you to know about.
The Market Trends Don't Go Exactly On The Calendar
Let's start with topic number one. It's got four positives about home shopping and buying during the holiday season. Again, that's topic number one with four subtopics because this is my show. I can do what I want. Four positives about buying during the holidays. Positive subtopic number one, 2023, and starting now, at the end of 2022, we're going to be calling this the year the first-time home buyer.
No matter where you are in the process, this is positive news for everyone. If you're a week away or you year away. 2022 is going to go down as the year of the seller getting multiple offers in three hours for their dump of a home and selling it for $50,000 over the list price with no contingencies and all the inspections waived. 2022 was their year. 2023 is your year, but how do we know that? It's because the market trends don't go with on the calendar. It's already started here at the end of 2022, so I can tell you we're going to be moving into the year the buyer for 2023 based on the data that we're already collecting here in October, November, and December of 2022.
The good news is if you're ready to rock, you don't have to wait for the so-called year of the first-time buyer in 2023. It has already started now. You can use these subtopics 2, 3, and 4 that I'm about to talk about to give yourself a great buying edge in 2022. If you're a year out, even better. You can start planning now, set yourself up, and give you all kinds of options and be a 2023 success story.
There Are Fewer Buyers, Competition, And Bidding Wars
Positive subtopic number two is about buying during the holiday season. There are fewer buyers, less competition, and less bidding wars. Everybody loves that. Every single year, there's a standard seasonal truism. It's a norm. This is the regular sitch, but 2022 takes this normal holiday slowdown and pumps it up on steroids.
Let me use the most overused word in the news, an unprecedented year in the holiday housing slowdown. Why is that? What's happening? The market is changing. Builders have stopped construction on new homes and are offering fatty discounts and buyer closing cost credits and home feature upgrades to sell the homes they already have built that are sitting there and not sold. Your resale traditional sellers are desperate to sell their home before the end of 2022, and lots of buyers are busy with the hustle and bustle. Putting all their home-buying plans on hold means they have less people coming to look at their homes.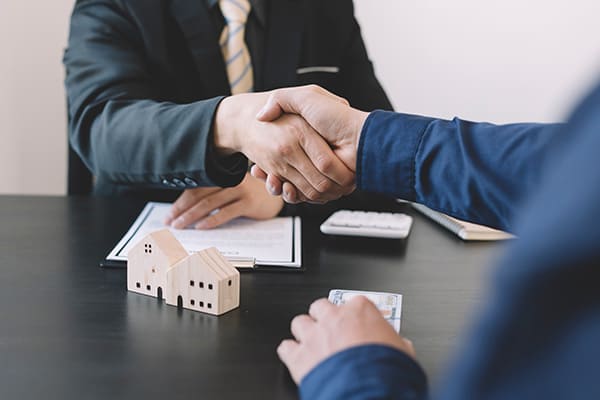 What are the things affecting and making these changes happen? On the normal side of things, the holiday slowdown happens every single year, as I said. My phone stops ringing the day after Thanksgiving, then it blows up right after the New Year every year. On the non-normal unprecedented side of things, 2022 has already seen the slowdown begin because we had high prices in the fall. Even higher interest rates come in.
You add on the fear of economic uncertainty and you've got to slow down. If you have your ducks in a row and you're ready to pull the trigger. You might be in luck and you may be able to find a seller who's experiencing the holiday D-word, Desperation. If interest rates are the only thing that is stopping you now, go to HowToBuyAHome.com, hit Ask David, and tell me about that. There could be some solutions out there for you, depending on your situation.
In the past September and October 2022, there has been an onslaught of new programs that can be paid for by the seller. What they do is reduce your rate by 1, 2, or even 3 percentage points. Maybe you're in a situation you can jump on this now and you can use these by having the seller pay for them. These incentives are out there and the sellers are desperate enough. They want to make sure they can get a deal done before the end of 2022. You can get in on that with a great deal and very little competition.
The Charge For Home Prices
Positive subtopic number three for the 2022 holiday season, adjusted home prices. I've been waiting to talk about this for a long time. If you take a look at the charge for home prices now, we are seeing a downslope for the first time in over a decade. Now, is it going to keep declining? We'll see how 2023 goes because the busiest time of the year for home shoppers is March to July.
If between now and March of 2023, mortgage rates go down because the Fed is working hard to make sure that they can get that rate down, then we may see a small run-up in 2023 again. Now, nobody can predict what's going on except we are in the traditional holiday slowdown and the inventory and the prices seem to be dropping.
Pretty much the only data we have that makes any sense is taking a look at these greedy people who listed their homes in the fall at high prices because they looked down their street and said, "Margaret down the street got way more than that. I'm going to list my home for $75,000 more than her place because I know I can get more than her crap shack down there." Cool, so they did it. They listed their home for $75,000 more than any home has ever sold in their neighborhood. Now, it's the holidays. They're stressing out about selling and they could be desperate.
Remember, if that home doesn't sell before the New Year, once the New Year comes around those homes are going to be brand-new to the market. Only a week on the market or ten days and they're going to be the home that's been on the market for 4 or 5 months. They know all the buyers looking at that home are going to have this first thought, "What's wrong with this home? 4 to 5 months?" They do not want to be in that competition with all the fresh new homes when they're the old, weird, and funky home that hasn't sold. The motivation of these sellers that still have their homes listed, that's good for you.
These Sellers Are Serious
Positive subtopic number four is about buying and selling during the holiday season, these sellers are serious. If they want to put their home up during the holiday season, you know they mean it. Let's think about this. As I write this episode now, it's raining here in Southern California. All I want to do is go home, light the flyer, snuggle with my wife and my dogs and get my PJs and listen to holiday music even though it's not Thanksgiving yet.
Imagine I was headed home to do that, so excited about my snuggle fest. On the way home in my car, I got a call from my realtor saying that they have a buyer coming over after work tonight at 6:30 who's interested in the house and they want to come by and see it. That's the reason why you don't see as many people sitting in their homes during the holiday season. They don't want to deal with that.
What about the fact that they've got holiday friends coming in and they're hosting at their house? A whole bunch of people comes in at Thanksgiving or the December holiday times. There's no way that they want to be able to have their house open for business at that time. That means the people that do have their house listed during the holiday season are very serious. Not just doing the "testing the market to see what they can get." That phrase is the kiss of death for most buyers who are trying to get a deal.
[bctt tweet="The people that have their houses listed during the holiday season are serious and are not 'testing the market' to see what they can get. That's the kiss of death for most buyers trying to get a deal." via="no"]
Anyone listed, they're serious at this time of year. I'm going to give you one more bonus subtopic on all the positives about buying during the holiday season. This one is especially relevant for you eager, super cute, and cuddly first-time home buyers. Hang on. Don't be pissed at me for calling you cute, cuddly, and adorable. We're going to use this to your advantage.
To Your Advantage
We're going to lean into how wonderful and bright-headed and bushy-tailed you are. During the holidays, not all sellers but some sellers out there. They're not desperate but maybe they're a little mushy and emotional like a bad Hallmark holiday movie like starring grown-up Urkel and Gunther, the barista from FRIENDS as the grumpy old man in the town who hates Christmas. Mushy and goofy.
This is the time for you to pull on their heartstrings as the happy young couple who will love that home as much as they did. As I like to say in these holiday episodes every year, if you are ever going to get buddy the elves workaholic dad to shed a tear and think with his heart instead of his wallet. It's when Zooey Deschanel is singing Santa Claus is Coming to Town on the street outside of Central Park. If they don't accept your offer on the first try, try caroling at their home. Everyone can sing. It's like talking except louder and you move your voice up and down.
Now we're going to move on to topic number two, the secret hidden trick that the big companies don't want you to know about when it comes to down payment assistance. This is something people ask me about all the time down payment assistance. First of all, there is some good news. Down payment assistance getting from the government, grants, or other specific programs out there, this was not a thing for the past decades in North America.
It wasn't widely used because the competition for so many homes was so fierce that if you needed to bring some assistance program into the deal, most sellers took your offer, took one look at that, and put you at the bottom of the pile. They went to the ones that had more cash in hand because they felt more secure. The people who had extra cash on reserves, those folks were easier for the sellers to negotiate with down the line if there was a problem with inspections or appraisals. They knew that those buyers had a cushion.
This has been a real thing. It has been a real bummer for me to pretty much blow off anyone who asked me without down payment assistance for the last many years but it's back. It's a thing. Things are shifting now and the buyers are getting the power back. Not only are these programs acceptable again. You can even ask the sellers to pay for your closing costs in order to get a deal done.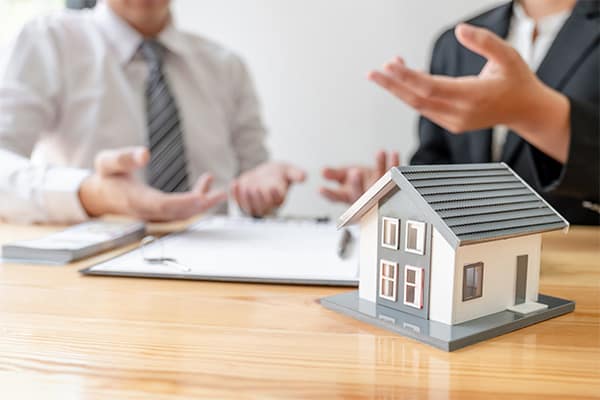 Traditional down payment assistance is back. If you're looking into that, you don't need a ton of assistance. If you are a new reader, let me dispel the myth for you. You do not need 20% down to buy a home. It is not a financially dumb idea to explore the actual real math of buying with a low down payment. There. If you don't know what I'm talking about, there are one million other episodes on that. I'm not going to go into the math on this episode. That's all there for you on the show.
The good news about the down payment assistance is that it is back for 2022 and going into 2023. Now let me share my holiday super-secret hack for getting down payment assistance. The keyword is assistance. This holiday season when you're sitting down at Thanksgiving dinner. I should have released this in October for my Canadian readers. Where are you due to get together in Canada? Maybe you celebrate National Maple Syrup Day.
Before you think that I'm bagging on our friends from the North, go google it now. Check for yourself. National Maple Syrup Day is a freaking national holiday in Canada on December 17th. Facts. As I was saying, whether you're getting together for Turkey in the States or gathering relatives to drink maple syrup right from the bottle like Buddy the elf, I have a super hack for you to get some down payment assistance.
If you know where I'm going on this, I want to make sure that everyone's included. Before I explain my expert techniques on how to convince your family to cough up some money for you in your first home, trust me, you don't want to miss these tips but I would like to take a moment to make sure that I speak to those of you out there who don't have this option.
This Is Not An Elitist Podcast
My survivors, this is not an elitist show. Some of you may not have friends or family to help you out but you've got me. My goal is to level the playing field for everyone. This is as much a revolution to change things and how things can work for you as it is a how-to show. For those of you out there without a family or without a supportive family or maybe with a family but who are dead ass broke. Let me explain to you. You're not alone. Especially in 2023, you're going to have more options available for you. It's going to be an easier path for you to be able to do this on your own and you can do this.
Episode 33 is my girl Ashley from Compton and her man Alvin. With no family help, they worked on a plan and they bought a $700,000 home in LA. For reals, you can do this. There's more. That's not my last. You can do this. Don't go anywhere. I want to make sure my people who don't have family help make sure that they understand that I got you.
You might not have a family to ask for money but you do need guidance from a pro. Who cares? As one reader said about me, "He's like the Boomer dad I never had." You might not be thrilled about it but here I am ready to give and you know that my intentions are pure and honest. They come from the heart and it's correct. I'm not saying there's bad information out there. Yes, I am and oftentimes, the people who do have a family get worse advice than other people are giving on the internet. That is hard to do.
[bctt tweet="You might not have a family to ask for money, but you need guidance from a pro. " via="no"]
I'm talking about family advice can be so wrong. Bless their hearts. I want to remind you. You're already my hero for reading. You're already a doer. You're already curious and fierce. You're a beautiful combination. Truth be told, I would bet on you 100 times faster to be the type of person that follows the plan and makes this happen for yourself than the people who are lucky enough to have the option to ask for a gift from the family. You're here. You're already curious about this. You're working, studying, fighting and you don't have any options. No safety net. My money, it's on you.
Slow Your Roll On The Gift Buying
Here are some quick tips that'll help you out as well as the lucky ones out there that might get some family help. You lazy freeloaders out there, I've got some bonus tips for you as well. This is for everyone at this time of year. The first thing you can do is slow your roll on the gift buying this coming holiday season. Give yourself the gift of a fatter bank account. Life comes in seasons and if you're reading this, you are in a sacrifice and save the season. Your real friends will be down with that.
Another option is facts. If you're feeling guilty about that, then I say give the gift of experiences this 2022. We've been locked up for a little while and people are just starting to get out. We're starting to see things happen. Take your squad out and go see the Christmas lights. If you think about it, the gas alone for you to drive around and show them all that, that's one hell of a present.
Find a cheesy free holiday show you can go to. Grab your crew and go volunteer at a homeless shelter or nursing home and give back together over the holidays. Go caroling. Make gingerbread houses together with grand crackers and candy. My family does that and it's a blast or you could share with them the greatest free gift of all, this show.
The Gift Of A Down Payment Fund
Moving on to another tip, tell your friends that if they are insisting on getting you something for Christmas, tell them that, "You want the gift of a down payment fund." It might be a little weird but tell them you're not dying for anything. Tell them that you don't have a list of things that TikTok made me buy this. You'd rather save for a down payment because rent sucks.
Third, for you people without family to lean on for down payment assistance, go back and read the show's series. Starting at Episode 19. There is nobody out here but you, so just like everything else you've done in your life, get on it. If you've already read it, feel free to read it again because you've probably made some progress. Now you need to zero in on some of the things that maybe you skimmed over the first time. You are ready because you are here.
You made the commitment. You are curious. This is stuff in your life that you've overcome to get here. No matter where you are in the process, if you're flying without a net, go to HowToBuyAHome.com and ask for help. I know asking isn't what you usually do. You're a go-getter without any safety net but in this case, I get you. I got you, so let's go.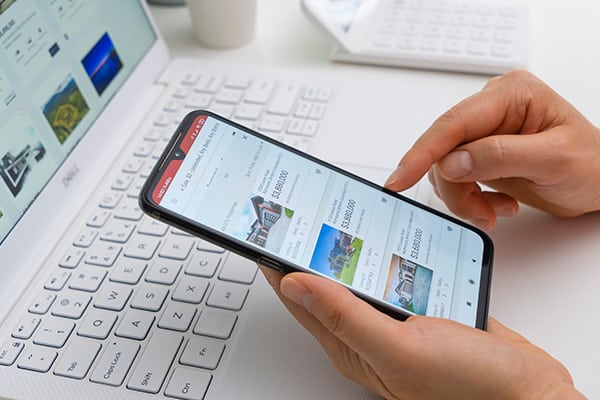 We'll get you the proper guide. We'll get you a local pro that cares about you. That believes in you as I do. Pause now, go to the site and email me now. It's your life. The sooner that you get on this, the sooner you don't make the same mistake I did. I've managed it before. Truth be told, I was a coddled kid. I waited for the world to come to me. Since I always knew I had my family to fall back on and because of that, I paid rent when I didn't have to and when I shouldn't have.
I never planned, never even looked into buying a home and I lost hundreds of thousands of dollars. Not just in lost rent but in impossible appreciation and wealth growth that home ownership affords somebody. All of that during my twenties, I didn't want to take what I thought was a risk because I knew I could fall back on my folks.
The Annual Down Payment Assistance Thanksgiving Tip
For the rest of you, this is the annual down payment assistance Thanksgiving tip. Thanksgiving is the time to enjoy with your family or perhaps, for some of you, it's a powder keg of tension and passive-aggressive snide remarks. Especially after an election and hours of argumentative conversation explaining how they and them is a singular pronoun too.
Why would I advise you that this is your biggest untapped resource for getting some extra money to assist with your purchase of a home? Sounds like I'm trying to open another dumpster fire. Sounds like I'm trying to throw gasoline on the dumpster fire but I've got some other thoughts on it. Maybe it's because I know that your best shot at a $5,000, $10,000, $20,000, or maybe even a $50,000 grant is sitting right there at the holiday table. It's not a government or down payment assistance program. It might be sitting right there for you.
It could be there at the Thanksgiving table or the tree stump or the log, wherever you Canadians hang out for National Maple Syrup Day. Don't be scared about this because I know that some of you are out there, you might not think about it but your parents have been waiting since your eighteenth birthday to hear anything responsible come out of your mouth. You could be surprised by the results. Here's a little script for you. Try this. This is your 2022 holiday, "Mom and dad, grandma, Uncle Jimmy, I think I need a loan to buy a house."
Try this, "This food is great. I was thinking, I don't foresee renting for me as a short-term fiscally sound idea. Despite the fact that there's an inverted yield curve and a looming recession coming. I understand this has all been happening because of the way the Fed's been pumping money into the system for the last years and because of that, I expect that this recession is going to be more in line with the traditional recessions where housing out gains the losses in the market as one of the only stable shelters in times of fluctuation."
[bctt tweet="This recession will be more in line with the traditional recessions where housing outgains the losses in the market as one of the only stable shelters in times of fluctuation. " via="no"]
"With prices dropping in anticipation of this said eminent recession, it's an excellent time for me to leverage my largest monthly wasted expense into an appreciating asset at a potentially discounted price. In preparation for this, I want you to know that I've been working to improve my debt-to-income ratio. I've been paying close attention to my credit score and I've been developing a savings plan to put myself in the optimum position to take advantage of the new-found buying power that young first-time home buyers like me have. We have a softening market for the first time in many years. Past the yams, please."
Try that. See if they fall over at the table. Now you don't have to use that exact script and I strongly encourage you to throw in a few things about whatever it is that your parents, your uncle, or your grandparents have been harping on you about for years, saving money, being responsible with your money, or thinking about a rainy day. Whatever they tell you all the time, make sure you put in your speech.
Another great thing to let them know is to make sure that they understand that you've researched this. Use your personal math. Show them how much rent you're going to be spending over the next 1, 2, or 3 years. If they say, "You need to wait anyway because the market's going to drop." Show them the math of waiting and still paying rent versus buying. The average home now is $400,000. Worst case scenario, tell them, "Let's say the market drops 15%, that $400,000 house in three years' time, when the market drops 15%, it's going to be $60,000 but $2,000 a month rent, $24,000 a year, $72,000 for three years. You're going to wait three years and spend $72,000 to save $60,000."
Not to mention that if you buy to wait and save that $60,000. You're going to be putting at least $14,000, $15,000, or $16,000 toward your principal as well. Instead of just paying that wasted rent, which was $12,000 more than the "savings" if the market drops 15%. Don't even get me started on interest rates. Ask them what their rate was when they bought a home and ask them what their rate is now.
I have a funny feeling at some point they refinanced. I'm not saying buy a home assuming you're going to refinance. I'm saying that's been the pattern for the last many years. Buy the home being okay with a 7% rate for the rest of your life. If the rates go up forever, you're going to feel like one of the lucky ones at 7%. In the future, there's a good chance you're going to refinance as your parents did.
Another thing you can talk to them about is going back and reading the house hack episodes. Talking about buying a home and getting roomies in there. If your parents co-sign with you on your mortgage, if they don't have the cash available to give you. You can pay them back on the loan with the rent that you get from the roommates.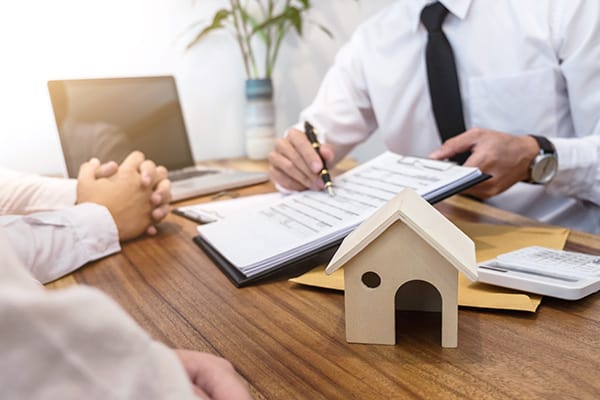 Make sure you let them know that real estate is going to help secure your financial future. One of the ways you can do that is to show them you're serious and you believe in the math. Explain to them that your $400 a month car payment equals $50,000 in monthly house payments. You've decided that you're going to sell your car and buy used car cash to give yourself more purchasing power. When you get ready to apply for a home mortgage.
Show them you're serious. Open a savings account and tell them all you want for Christmas is contributions into that savings account. Tell them if they've already bought Christmas presents for you, return them, and put the cash equivalent into that account. Show them you're serious. Start a GoFundMe for you and your relatives. Make a video explaining what you're doing and why you're doing it. Ask people for as little as $5. Get legit serious about it.
If you want to go to HowToBuyAHome.com if you need some bullet points, find someone who owns a printer. I bet your parents have one at the house you're going to for Thanksgiving. Bring a flash drive, print it up, and ask them for a highlighter. I'm pretty sure your dad has 47 of them all organized and ready to go. Highlight all the bullet points about adulting the math. Even highlight some of the corny dad jokes, maybe he'll like those.
If you're one of the very fortunate people who have parents who are planning on leaving you some inheritance, use the recession as your ally. Money sitting now is vulnerable. There are a lot of rich people pulling money out and hoarding their cash, and getting ready to buy things when the markets tank. If they have an inheritance for you somewhere, that money is sitting now in stocks or another investment and it could be in jeopardy, but the purchase of a home in a downward market is an asset bought at the right time according to all the financial gurus. Most importantly, it's going to be an asset that you can enjoy now instead of waiting for them to give you that inheritance later.
[bctt tweet="There are many rich people pulling money out, hoarding their cash, and getting ready to buy things when the markets tank." via="no"]
You could be the place for the extended family to come over and hang out at your new home together. They could enjoy you folks, your dogs, your plants, your kids, or whatever you've got at your place. Offer to hold the holidays next year at the house that they help you buy. Finally, the best suck up to parents if you haven't shown them already is to show them that you give a damn about your credit score, and explain that you've learned about the great credit score trick that no one's talking about. It's the super hack.
Go to their printer again and google the credit score wheel. The pie chart shows the score calculation breakdown. Show them the length of history, that piece of the pie, and show them that it's 15% of how your credit score is calculated. Look at them and say, "Boomer, I'm 22. Legally, I've only been allowed to work on my credit score for the last four years. The system is rigged against me because I finally have started to understand all those times you talked to me about being a responsible person. Between my keg stands and beer pong in college, I learned that an authorized user is one of the most underutilized yet efficient and fastest ways to gain credit history. That 15% piece of the pie thus increases my points dramatically, which will lower my mortgage interest rate as well as offer more options of products available to me. Can you, Uncle Joe, mom and dad, grandma Sally, hook me up?"
Maybe not use the hook-me-up catchphrase at the end. I don't know how cool your parents are. Make sure you have all the information on the authorized user and have it all down and memorized. It's in Episode 56 or something. Go to the website and look for the ones on credit. Since this is the Thanksgiving episode, I need to let you know how thankful I am to all of you who are sharing the show and growing this revolution and helping others get a fair shot at this important step.
I am truly grateful and humble, and I thank you for sharing. I was getting ready for this episode and I went back and I looked at the very first Thanksgiving episode I wrote in 2019. It hadn't even done a full year yet with the show. I was super excited to report that we had six first-time home buyers that had gotten their keys to their homes in 2019.
I'm after your report that now, we've gone from 6 a year to about 20 first-time home buyers getting their keys every single month. I am so glad that you changed my path by believing in the words of this off his rocker and old Gen X dude, not a Boomer, and we've got it going. The revolution has begun and you've got a front-row seat. Ask me for a unicorn, for Christmas, Hanukkah, Kwanzaa, or Maple Syrup Day. I will put them right under your tree, your menorah, your kinara, or in Canada, I'll just put them on your log. May your holidays be filled with an abundance of joy, and may you always know in your heart that you can do this.
Important Links
---
This podcast was started for YOU, to demystify things for first time home buyers, and help crush the confusion. After helping first timers for over 13 years, I knew there wasn't t a lot of clear, tangible, useable information out there on the internet, so I started this podcast. Help me spread the word to other people just like you, dying for answers. Tell your friends, family, and perhaps that random neighbor you REALLY want to move out about How to Buy a Home! A really easy way is to hit the share button and text it to your friends. Go for it, help someone out. And if you're not already a regular listener, subscribe and get constant updates on the market. If you are a regular and learned something, help me help others – give the show a quick review in Apple Podcasts or wherever you get your podcasts, or write a review on Spotify. Let's change the way the real estate industry treats you first time buyers, one buyer at a time, starting with you – and make sure your favorite people don't get screwed by going into this HUGE step blind and confused. Viva la Unicorn Revolution!
Instagram @DavidSidoni
Tik Tok @howtobuyahome